Democrats keep strong hold in Glen Rock during midterm election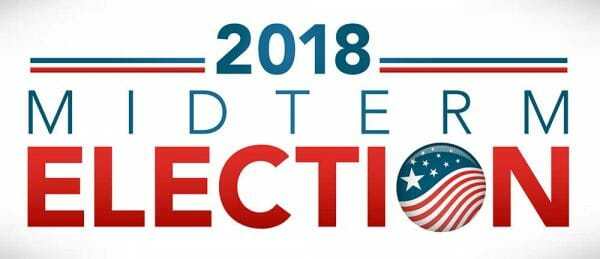 In the 2018 midterm election Democrats kept a stronghold on Glen Rock, after voting in favor of Democratic candidates in the 2014 and 2016 elections.
The House of Representatives:
Part of District 5, Glen Rock voters had a choice between two candidates. The incumbent, Josh Gottheimer (D), and his challenger, John McCann (R). Gottheimer was the heavy favorite before the election. And, as expected, Gottheimer won convincingly in Glen Rock with a final vote total of 3,207 compared to McCann's 1,579.
Gottheimer´s results in 2018 echo his results in 2016 where he won by over 1500 votes.
In contrast, in 2014 when Roy Cho was the Democratic candidate, he only won Glen Rock by 400 votes.
The Senate:
In a more contested race, Glen Rock residents decided between two candidates, Robert Menendez (D) and Bob Hugin (R). Continuing the Democratic trends, Glen Rock voted in favor of Menendez, 2,722 to 2,023. However, this vote was much closer than the district vote because of corruption allegations against Menendez, in which he allegedly gave favors to a Florida opthamologist. Menendez now has another six years on the senate.
Other Thoughts:
Another main takeaway from the election was the amount of voters who turned out. In Glen Rock around 57 percent of eligible voters turned out to the polls. This number is high for a midterm election, where on average only 40 percent vote, and rivals the number of presidential elections, where around 60 percent vote. Still, many people who can vote did not.
Kathleen Walter, a Civics teacher at Glen Rock High School and a Glen Rock resident, believes there are ways to increase the number of people voting.
"New Jersey is unusual because we only have one day of voting," she said. "I'm hoping they will move to an extended period of voting."
Many other states have multiple days of voting such as California and Maryland, which could allow more people to vote.
Overall, Democrats continued their stranglehold on Glen Rock with a strong showing in the 2018 midterm election. This is in contrast to decades in the past, when Glen Rock was more of a Republican town just as recently as the mid 2000's.  
Walter said that despite the recent results, she doesn't think the town has switched one way or the other.  
"I just think the Democrats have become a little more active and a little more organized," Walter said.