An honest opinion on Schoology
Hang on for a minute...we're trying to find some more stories you might like.

Approximately a year ago, Glen Rock High School implemented Schoology to conjoin the with student laptop one-to-one program.
The inclusion of the one-to-one program, which gives every high school student a laptop, was an easy transition for most students. The option students now have to use word processing software is helpful for organizing assignments. It has been an overall influence on student work ethic because this technology is more efficient and familiar to students.
Although the one-to-one program has been successful, I feel that the school's decision to use Schoology was a mistake. This program is supposed to help students and teachers communicate and stay organized, but I have a lot of mixed feelings as to if it is successful, as does much of the student body.
Schoology allows teachers to stay organized by providing them with a single program to post materials and updates to an entire class. The issue is that the way students are notified is ineffective. Schoology attempts to notify students of class updates through email and text notifications.
The email these notifications are sent to is our school email through Outlook, something most students rarely check. Few students regularly use any email at all and even less use the one the school provides.
You can only receive text notifications if you have the Schoology app which is a major use of phone storage and cellular data. In addition, students have found that they are not notified of all class updates and when they are, they are delayed. If the app was more accessible, it would be a good resource, but many students do not have the ability to use it.
In addition, submitting assignments is not easy with Schoology. For example, if a teacher assigned an 11:59 p.m. deadline, many students will attempt to submit it earlier in the day. Unfortunately, early submissions are sometimes not sent properly and teachers often do not receive the assignment. Thankfully, most teachers are aware of this issue and allow students to submit it late.
Schoology has the opportunity to be a great resource for students if they could implement some software updates. If they fixed notification and submission issues, Schoology could be another great addition to the one-to-one program.
About the Writer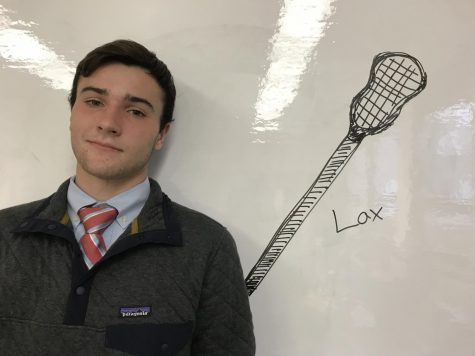 Ryan Hornish, Copy Editor
Ryan Hornish is sophomore at Glen Rock High School and this is his second year with the Glen Echo. Ryan plays soccer and lacrosse for his high school....