How a high school student feels about Fat Noobs closing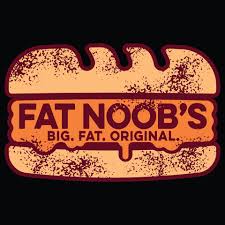 Local late night "fat sandwich" shop, Fat Noobs, was forced to close down on August 25th.
Fat Noobs was located in downtown Glen Rock, where Bagel Gourmet is currently located. While Bagel Gourmet is open during the day, Fat Noobs was open from 6 p.m. to 2 a.m. It started as a small business, but soon, gained popularity after word spread around town.
Glen Rock High School students began to frequently go to Fat Noobs shortly after it opened. With menu options ranging from macaroni cheesesteaks, to pepperoni pizza bites, they had anything anyone could ever want to eat late at night. Glen Rock High School graduate, "Noob", started the idea. He became a friend to many students and was open to let students work at the shop. He also makes one of the best sandwiches I've tasted in my life.
The environment in Fat Noobs was like no other. A lot of students ate there and it was an opportunity to see friends and meet new people. Usually my parents are very strict with me getting home on time, but when I explained Fat Noobs to them, they were fine with me staying out later to eat with my friends.
I also felt like everyone that worked there were down to Earth. Whenever I ate at Fat Noobs, either "Noob" or another one of the workers would sit down and talk to my friends and I.
This past August, Fat Noobs was open every Friday and Saturday. They made great business and everyone was loving the place. Soon after, the owner of the building received complaints from residents, saying kids were staying out too late and they should be at home. This forced "Noob" to change their hours to 5 p.m. to 11 p.m. With these new hours, Fat Noobs didn't make as much money as they did previously, causing them to close down.
When Fat Noobs closed, I was crushed. Not only was I not going to be able to eat my favorite sandwich, Don Vito, but memories with my friends will be lost. My friends and I loved Fat Noobs and I cannot imagine what a holiday weekend would be like without it.
Nowadays, whenever I am in Bagel Gourmet, I hear people talking about how good of an idea it was. Some people even discuss possible new ideas for "Noob". Some people have brought up opening up a complete new store or even a food truck. I would be perfectly fine with anything, I just want to eat some Fat Noobs.
#WeWantNoobs