The Alliance rises for pride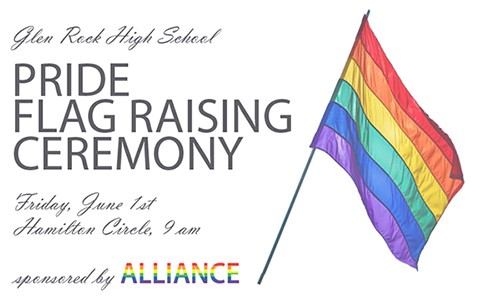 The Alliance is hosting an LGBT Pride Flag Raising Ceremony on June 1 at the Hamilton Circle.
The event is taking place during fourth period at 9 a.m. Students who wish to be excused from class to attend the ceremony must sign up on this Google Forms.
Alliance council member, Lewis Friedenthal, worked with Principal Arlotta to organize the ceremony for the first time.
"We want to create a more tolerant and accepting atmosphere at Glen Rock High School," Friedenthal said.