The Rise and Fall of The Glen Rock Farmers Market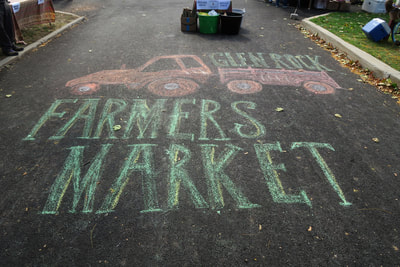 The farmers market ran its first and only season from June 4 to Oct. 25. Many people are aware that the market had ended, but many are unsure of the reasons behind its closing.
The idea to start the market originally came from an idea and a wanting by many people, but the main effort to make the idea a reality was led by local resident and mom, Alison Bloomfield.
"Helping start a farmers market was something I'd wanted to do since my first son was born 17 years ago. I'd tried to help the Suffern Farmers Market get off the ground, but didn't have the time and regretted not getting more involved. Starting a farmer's market was a passion project that I threw myself into," Bloomfield said.
The market was something Amy Martin wanted used in her campaign while running for re-election to the town council in 2014.
After Martin won the election in 2014, she found many other residents in town also wanted to open a farmers market and got to work organizing a market with these people.
"That's how I met Alison," Martin said. "We actually met here at this very table a group of us and and we started to figure out how to go about it."
While the plan was set into action by Martin, it was Bloomfield who really took the initiative and spearheaded the entire project, according to Martin. Bloomfield had stated she had her doubts and had moments where she reconsidered her position through the process of making the market.
Despite this, Bloomfield had kept working and impressed the people she was working with especially Martin.   
"She really took it over and did an amazing job with it. I really tried to help out with anything from the town with the mayor," Martin said.
Things really began to take shape in 2016. In June the town was surveyed about their interest about the market and their findings were presented to the town council.  
The survey was answered by 700 Glen Rock residents and 97.5% wanted a farmers market in Glen Rock.
Despite promising it during her campaign, Amy never intended for the market to be politically linked and the only reason the market was facing political pressure was because her name was attached to the market during an election year.
"It was never political for me to think of  doing a farmers market. I was only bringing something good to the town and unfortunately politics can be ugly even in a small town," Martin said.
Besides the claims of political troubles, a lot of the drama took place behind closed doors in private council workshops.
Bloomfield had said that Art Pazan was against the market and wanted it to fall under the town umbrella rather than a LLC.
Pazan was the only council member to vote against the final resolution that allowed the town to edit and finalize the market's contract.
"I don't think the Democrats were trying to take the lead on the farmers market; it just so happens that I was affiliated with it and I happen to be running that year," Martin said. 
She did not want to speak on Bloomfield's behalf, as she had her own experience.
"Alison did a great job," Martin concluded.
Merve Gunduz, owner of Merve's Kitchen, was reached out to by the market before the start of its first season. Gunduz, being new to town, wanted to get involved with more town events and functions. The new market also provided exposure for her new bakery.
Gunduz originally wanted to sell cupcakes and other baked goods at her bakery, but the market already had vendors with those products
"We'd love to sell the other stuff, like the stuff we are offering in here like cupcakes and stuff, but its ok. It's no big deal. It gave us visibility thats what was more important," Gunduz said. 
Instead, Gunduz opted to go with foods like cheese, meat pies, and baked goods like croissants and apple turnovers.
Gunduz described her time working with the market to be very easy and she had no complaints other than the fact that she couldn't sell what she originally planned to, but other than that she had no qualms with how it was run.
"We dealt with Alison. She is very easy going," Gunduz said. "We really didn't have much complaints with it it was very reasonably priced. It gave us visibility."
She does not plan on attending out of town markets, as she doesn't see it beneficial to her. The town market helped her get new customers who would have never originally gone to the store before.
"If you don't see our customers in here we definitely see them at the Farmers Market, so it's actually good for us," Gunduz said.
Though not all vendors were pleased with how the market was run, Linda Montefusco, who owns a maple farm in the Adirondacks, sold maple lemonade during the trial run and really enjoyed the experience.
"We did the pilot and it was great. They had wonderful vendors and had a lot of folks come to the market. We knew folks were excited to have this in town and it went well," Montefusco said. 
Montefusco was asked back for the first season and happily agreed, but was asked by Bloomfield close to opening day to not sell their Maple Lemonade. Bloomfield had brought on a new vendor who also sold lemonade products and did not want to have competition between vendors.
"She called me and she said, 'Listen, we're excited to have you want you to sell everything you sold last year. You got great feedback and everything was really, really positive,' but then she said, 'But I gotta ask you not to sell the maple lemonade'," Montefusco said.
Lizmande, the new vendor brought on by Bloomfield, sold Lemonade products and provided part time job opportunities for GRHS students.
"I was a bit taken back," Montefusco said.
Montefusco felt that Bloomfield was far more concerned about the community aspect of the market rather than the Vendor's interest.
Montefusco said she would sell here again if it was under new management
"If it was ran by someone who knew how to run a farmers market" Said Montefusco
Montefusco felt that she was trying to run a business, but Bloomfield was far more concerned with making a big get together with food.  
There were a multitude of reasons why Bloomfield decided to close the market she described it as "a death from a thousand cuts."    
Bloomfield had received complaints on complaints for things she had constantly addressed and towards the end she felt that it was nothing more than harassment.
"Every time I was enjoying myself, they were complaining about something new. I just want this to end," Bloomfield said.
Bloomfield also said that Eileen Hillock, who was running against Amy Martin for the seat in council, made many complaints about the market on social media and to the town council. Hillock denies this and says she supported the market.
Bloomfield claims that Hillock was very vocal about her opinions on the farmers market on social media, yet none of these post seem to exist.
The origins of the question side Bloomfield said that throughout the season she had been sent questions upon questions, even on things she had already addressed, she described the non stop questions as "harassment".    
One of the main complaints Alison received was that she had formed a company to run the market with her company Green Events which was an LLC. An LLC or a Limited Liability Company, meaning the owners have limited liability and are usually operated by one person. They have less restrictions than a regular corporation but they no way as lucrative as a normal business.
Bloomfield stressed that she never wanted to form a company, but she justified it as she needed to get the market running.
"It was only a business because we didn't have time to form a non-profit," Bloomfield said. " I created it out of necessity"
Forming a nonprofit is a long process and requires having to get permits and licenses that can vary depending on what type of organization you are trying to form. ( Can go into more detail need be)
Bloomfield assured that she did not profit off Green Events, as they paid for the majority of the markets cost, and any money that was made was donated back to The Glen Rock Environmental Creative Commissions Team.
"Bloomfield donated the profits which came to just about $5000 to the Glen Rock Environmental Commission's Creative Team," Bloomfield wrote in an email.
The only thing that the town had to pay for was a crossing guards salary in which Green Events still helped with and paid for half of.
The only fiscal responsibility they had was solely the town's responsibility: cleaning two trash cans the morning after the market.
Bloomfield described the accusations that she profited off the market as "the most offensive and hurtful accusation, and was of course completely false."
Art Pazana was the only council member to vote no on a final resolution that would Partner the borough with Green Events in a PPP. A PPP is an argument between two public or private sectors. In This case between Green Events and The Borough of Glen Rock
The market contract then was worked on for a month and was finally approved on May 2nd. A month before the market was set to open.
There were many reasons Bloomfield chose to go with an LLC rather than an Organization or even making it a Park and Recreations department project.
One reason was that the borough did not have the time to collect all the resources for the market to open as soon as it did. Bloomfield has also demonstrated that she can run the market without town intervention as during the pilot she and volunteers had overseen the market and had gone through all the bureaucracy themselves.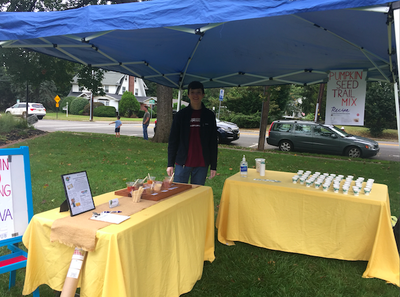 Bloomfield had also approached other markets and in a attempt to partner with them, but many were unable or just didn't want to.
An LLC would also save the borough money, as a lot of the payments were paid out of Bloomfields pocket.
Although her choice to go with an LLC had also had its own share of problems and complaints.   
Bloomfield had said that there was complaint to the board of Education early in the season regarding the LLC and its use of student volunteers.
Bloomfields said that a complaint to the board of education was made about that the market claiming Bloomfield was soliciting volunteers, since Green Events was technically a business the person who made the complaints felt that the students should be paid for their hours.  
Bloomfield said that she didn't even need volunteers, but wanted to give students community service hours.
"We had hired employees and did not need any volunteers," Bloomfield said. "We were trying to give our honor students community hours."
Despite the complaints Bloomfield was very proud of the student volunteers as they were helpful, loyal, and showed up always ready to work.
"Volunteers were a wonderful, and legitimate addition to the GRFM to ensure community member involvement," Bloomfield said.
Bloomfield had stressed the importance of this being a community event and its main objective was to bring the town closer together.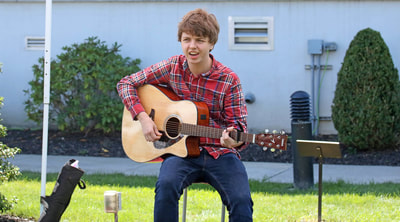 Another problem that Bloomfield had was about the markets use of lawn signs and how they had asked residents to display these signs.
Laura Occhipinti, who was assisting Bloomfield with marketing and advertising, had made a Facebook post asking if any Glen Rock residences would like to take a farmers market law sign and display it on their lawn.    
Some residents had problem with the lawn signs claiming that they broke Glen Rock zoning laws because residents aren't allowed to have commercial signs in residential areas.
One resident who was very vocal was John Butler who replied to Occhipinti post by saying, "Unless Green Events LLC ( which is a for profit LLC and NOT a not-for-profit, 501( c)3 volunteer organization,) has a variance from the Glen Rock Zoning Board ; Commercial signs in residential neighborhoods are strictly prohibited."  
Occhipinti assured Butler that the market had sought the necessary approval from the zoning board.
Bloomfield had also consulted an attorney for an opinion on the zoning laws.
The attorney had stated that they believe that if a person volunteers to put down the sign and was not expecting or getting compensation for it then it should be fine. This is only the opinion of the attorney and Bloomfield did get the necessary permission from the town zoning board.    
"If someone wants to put up a sign supporting something without commercial purpose for that person, I think it would be difficult to stop them regardless of a variance," the attorney, who will remain anonymous, said.
Bloomfield stated that she continued to receive harassment regarding the use of law signs throughout the season and beyond.    
Another complaint came from Kilroy's Wonder market and its owner Jan Kilroy. In a letter to Glen Rock News Today, Jane Killroy said that the farmers market was taking away business from her and other stores and business in downtown Glen Rock on the Sundays that the market was held.
Bloomfield said that multiple times her or volunteers had tried to contact Jan through Email Phone and even visiting the store. But Jan was not their at the store or did not respond to any other contact.
Even in the comments of that letter many people voiced that they did in fact visit Kilroys after the market. One such comment, by Amy Wojnarowski, expresses her opinion. 
"Ms. Kilroy,
The Farmer's Market encouraged me to shop at Kilroy's more often, since I was right there on Sundays. In fact, it was after a stop at the market when I discovered your chilled wine/cheese case, which is a great addition!" 
A post pilot market survey asked people who attended the market if they went to a business in town and if so how much do they think they had spent there. The results showed that many downtown business benefited from the market as people would visit stores before or after they went to the market.
"We addressed concerns about Kilroy's during the pilots by checking in on Kilroy's during the markets and interviewing Kilroy's cashiers on Monday mornings. Cashiers confirmed that Kilroy's had been packed with customers on the pilot market Sundays," Bloomfield said.
Bloomfield decided she did not and could not run the market for a second season.
"Everytime I turned around their was another complaint," Bloomfield said. "I just want it to end."
Bloomfield felt that the repeated questions she received had become nothing but harassment that stemmed from an ugly political climate during an election year.
Bloomfield has no intention of bringing the market back.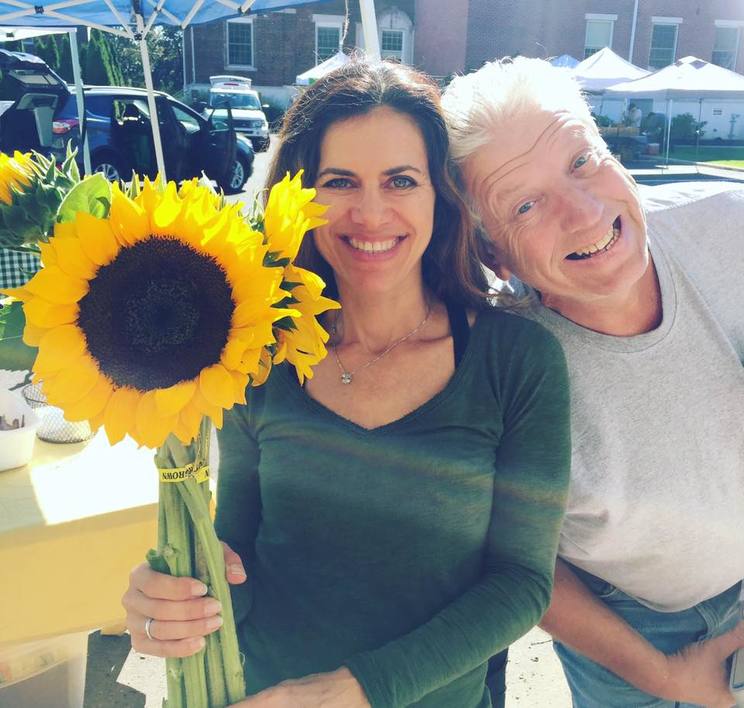 Bloomfield had created her own presentation that wrapped up everything the market had done over the past season.
About the Contributor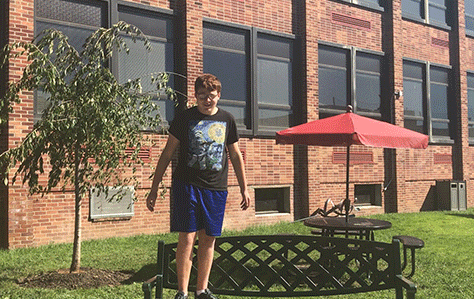 Ben Solomon, Multimedia Manager
Ben Solomon is a Senior and a three-year veteran of The Glen Echo. He likes Shiba Inus and Danny Devito. He is a real cool kid according to his mom.