More than just a typical coach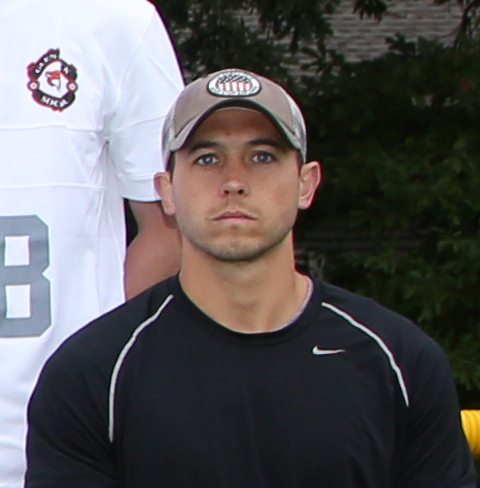 New Jersey and Bergen County native, Varsity soccer coach and Elementary school teacher, Casey Schick has spent countless years as a vital asset to Glen Rocks athletic programs. The now Varsity Coach has lead the high school to numerous wins and sees future wins to come, but how was the high school blessed with such a great coach and mentor?
Originally born and raised in Fair Lawn, Schick and his family moved to Glen Rock, where the family enrolled their son, Schick into Clara E. Coleman Elementary School.
Schick was in third grade when he moved to Glen Rock and adjusted to the relocation pretty quickly.
"The neighborhood I grew up in had kids my age, you know kids I went through elementary, middle, and high school with. And we would be hanging around outside, everyday on the weekend, playing soccer, basketball, football, everything," Schick said.
As he got older he did not idolize a player in any particular sport, but he watched closely the U.S. Men's National soccer team, Liverpool, and the German National team. He would end up playing for two different club soccer teams, the Glen Rock Shooting Stars and the Torpedoes for much of his younger years. He also enjoyed playing other sports that were provided to him through the school.
Schick's teammates were his friends and neighbors. Throughout his high school years, he played soccer for four years, track for three years, wrestled for a year, and played basketball and tennis for a year. Schick likes to be busy, though. He believes that his business helped him learn time management.
Schick's motto in high school and today as a coach remains the same: "we're students first and athletes second." Schick lived his motto, receiving numerous Student-Athlete Awards. On the field, Schick was a forward and outside midfielder for the soccer program won awards such as All-league in soccer for two years, and he was the wrestling captain during his senior year. He also helped his track team win two state champions during his sophomore and junior years.
After graduating from Glen Rock, Schick went to Western New England University. It fit all his needs, a good education and a great soccer program at the D-III level. While playing soccer for Western New England, the team won numerous awards, and for the four years he attended, the team repeatedly went to the NCAA tournament for soccer. It was ranked one of the twenty best DIII teams in the nation. Other than sports, Shick majored in Psychology and had a minor in Elementary Education, which led to his current job as a fourth grade teacher in Ridgewood at Travelle Elementary School.
After his four years from Western had ended, Casey came back home to Glen Rock. and his former coach, Paul Cusack, offered Casey a coaching position while Shick tried to find a teaching job in the area.
"I couldn't ask for a greater opportunity," Shick said.
Coach Schick was also an assistant for the wrestling team and helped out P.E. teacher Bonnie Zimmermann with the tennis team for two years.
When Cusack stepped down from his position, the natural replacement was Shick who has led the varsity soccer team to dozens of well fought wins.