The kid who sells kicks
Yeezy Boost 350 V2 'Beluga 2.0' $380 – coding, bargaining, profiting –  junior Michael Giardino started to buy and sell limited edition items for profit when he was a freshman. While many college students and adults struggle with deciding on a career to pursue, Giardino already knows exactly what he wants to be – an entrepreneur and software engineer.
Giardino creates his own software, called "bots", which allow him to purchase large quantities of limited edition items in a matter of seconds. "Bots" are often necessary in order to purchase the items, as they sell out very quickly. He learned how to make his own software and how to code at the end of last year, and he has been doing it ever since.
"Everything I buy and sell is in brand new condition and purchased directly from official retailers.This saves me the time and energy of having to check the sneakers for authenticity and allows me to avoid conflicts with buyers over the items condition," said Giardino.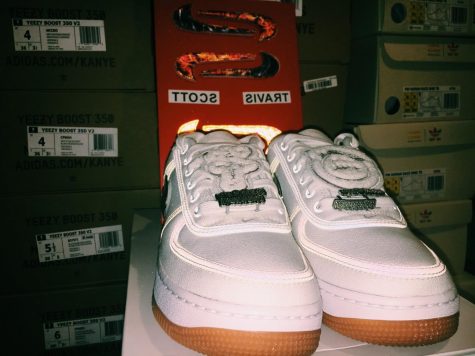 Michael is legally buying and selling products from his laptop with no government regulations. He typically sells whatever is popular at that moment such as Kanye West's Signature Adidas Sneaker, Yeezys, Supreme, and other clothing brands. He sells his products through numerous marketplaces, generally eBay and sneaker marketplaces like "StockX" and "Goat".
"The practice of purchasing a large amount of products that people want with the sole intent of reselling it is generally frowned upon by those who actually want the item," said Giardino. "Stores also take large amounts of precautions to prevent the purchasing of multiple limited edition items by a singular buyer, but they are easily circumvented."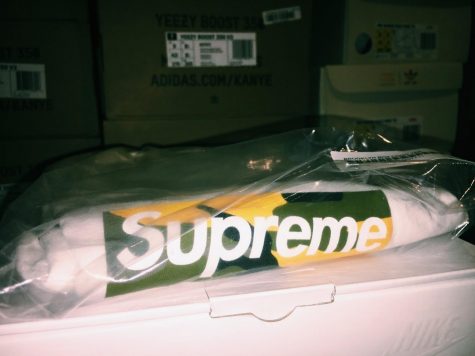 Friend and classmate Max Lindley does something similar to Giardino. He started to collect and sell sneakers in the sixth grade. He gets about two shoes per release, he buys pre-owned shoes in bulk, and then resells them for more money. Lindley not only sells sneakers for the money, but he has a passion for doing it, and it teaches him a lot about the marketplace.
"What Mike does is really cool. I would love to be able to do it, but I know nothing about creating the programs he does, and I'd rather go into a business with someone who knows how to do that," said Lindley.
Una Kearns has been teaching Marketing, Financial Literacy, and Entrepreneurship at Glen Rock High School for three years now. Giardino had her as a Financial Literacy teacher last year as a sophomore and has her for Marketing and Entrepreneurship this year.  She asks Giardino for help when the computers are malfunctioning, but it isn't a one-way street. Giardino asks Kearns for advice about putting together a business plan.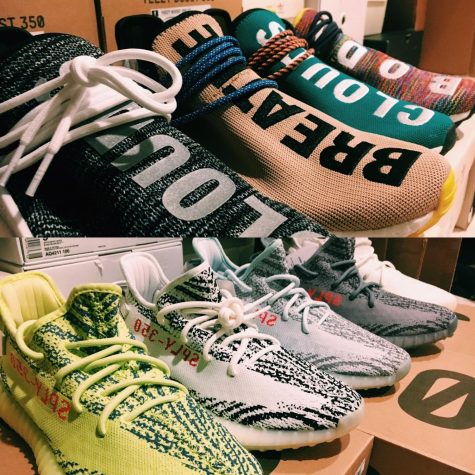 "Michael is a particularly good business student. He's motivated, he's very interested in business, he goes above and beyond, and it seems a lot of his extra curricular time is spent in doing business on his own," Kearns said.
Giardino is looking into colleges and universities which offer both exceptional business and computer science programs. 
"I thought of a project I wanted to do, and taught myself how to do everything as challenges arose," Giardino said.