Sophomore establishes Best Buddies club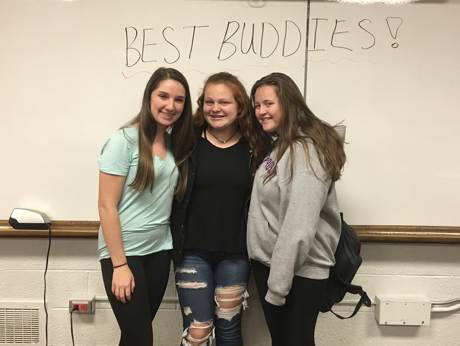 Sophomore Emma Goshin and English teacher Ashley Yancy created a club called Best Buddies, which is still waiting on approval by the Board of Education.
Best Buddies is a national, non-profit organization that focuses on social inclusion for people with disabilities. Most branches of this club pair members with someone who has a disability, so they can spend quality time and foster relationships.
The Best Buddies club plans to have a promoter chapter, meaning that they will fundraise during the year for the organization.
Goshin was inspired to start this club in Glen Rock because her mom works for the Best Buddies organization, and she has a great passion for it. Goshin approached Yancy as a potential advisor because she recognized her caring personality in English class last year. She then learned that Yancy was very involved in Best Buddies during college at Lehigh University. Goshin and Yancy are both excited to start the club once it is approved.
"The overall mission is to be a positive influence in these people's lives and to help them realize their full potential, in addition to developing these close relationships," Yancy said.
Until Best Buddies is approved and hosts its preliminary meeting, the club will not be able to plan activities or fundraising events.
Many students are already signed up to join the club, with Goshin as the president and sophomore Alaina Phelan as the vice president.