English teachers learn new style to teach "To Kill a Mockingbird"
English teachers traveled to Montclair State University to learn a new way to teach "To Kill a Mockingbird" by Harper Lee.
The main speaker at the seminar was David Schwartz and was run through the company Facing History.  
Ms. Yancy who teaches three freshman classes, Ms. Wechtler who also has three freshman classes, and Ms. Heres a special education teacher, were the teachers that went to the seminar on October 17th.
The teachers went to the seminar to update the way that To Kill a Mockingbird is taught.  To Kill a Mockingbird was written a long time ago, published in 1960, and it is a classic so we want to use the most modern and up to date teaching, said Ms. Yancy.
According to Ms. Wechtler, who is in her first year here at Glen Rock High School, the seminar had them to shed their role as the teacher and become the student.
In the old method, students are assigned something to read, then they talk about the material in class, then later take a test on the material.
The new method, according to Ms. Yancy, was a new way to assess the students, to gauge their progress along the way.  
"Are students grasping the material?  Are they paying attention? Are they responding to the Text?" Yancy said
The new method is successful through connectivity.
"We have new ways to interact with the text, using graphic organizers, getting you out of your seat and interacting with other people other students, formulating conversation and fostering more conversation," Yancy said.
"It's really really important to be reflective during this time and during all times really on a lot of the issues that are current and have historically divided our nation," said Ms. Wechtler,  "I think it's just a great piece for students, especially in 9th grade, to be able to connect to."
About the Contributor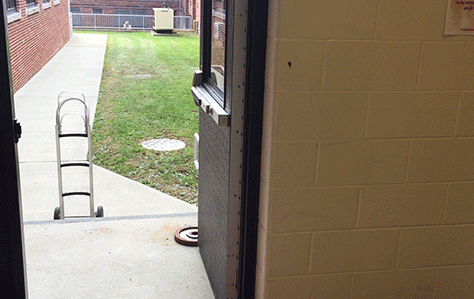 Jared Brassil, Staff Writer
Jared Brassil is currently a Junior at Glen Rock High School.  He plays both hockey and baseball.  He enjoys writing, reading, and anything that has...