Media center office to be repurposed for administrative use
The media center office is being remodeled for administrative and professional training uses.
These rooms, located behind the high school media center front desk, are now occupied by the Director of Curriculum and Instruction, Dr. Kathleen Regan, and her administrative assistant, Mrs. Barbara Shanley.
This renovations began last year under the former superintendent, Dr. Paula Valenti. Her plan was to use this space as what she called a, "Professional Development Academy Suite." Staff meetings and workshops would take place here rather than in classrooms, the media center, or the cafeteria.
The current interim superintendent, Bruce Watson, has not announced any official plans.
"We have a new superintendent, and now he has a new vision and some different ideas," Regan said.
Because the facility has not been inspected by the state, it is being used solely for office space until it is approved. The capacity limit must be approved before any major renovations can take place.
The office was previously used as storage space for the media center and technology department. Magazines, audiobooks, and videos that were kept here either had to be moved, sold, or thrown away.
"We'll see how things turn out," Regan said. "There's no real specific vision at this point."
About the Writer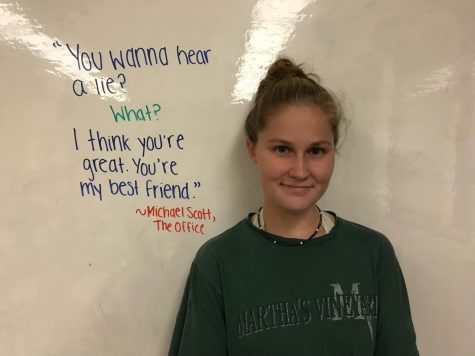 Kate Casey, Editor-in-Chief
Kate Casey is a senior at Glen Rock High School and this is her fourth and final year writing for The Glen Echo. She volunteers at a tutoring program for...