Boys soccer defeats Rutherford in close battle
Glen Rock improves to 3-0 after a close victory against Rutherford.
The game was delayed 30 minutes due to inclement weather, but the scoring did not get off to a slow start. Rutherford scored an early goal, but Glen Rock replied with a penalty kick by Nick Rogers to even the score.
Rutherford scored with 7 seconds left in the half to take the lead 2-1. The second half remained a defensive battle until halfway through when Ben Zakowski tied the game at 2 after a beautiful move in the box to put the ball past the keeper. Rutherford, however, did not falter, and scored again to go ahead by 1.
Glen Rock persevered with both a goal by Nick Rogers from the left wing and a late header by John Corry, which secured the win for Glen Rock. The final score was 4-3.
Team captain Justin Kochman said that he's looking for the team to advance far in the "State chip, county quarter-final run, league championship."
He said that the team will "have a lot of fun together"
About the Contributor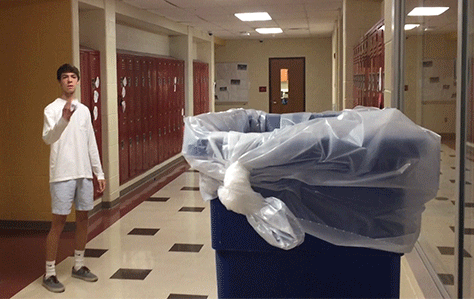 Spencer LaVine, Staff Writer
Spencer LaVine is a sophomore at Glen Rock High School. Spencer plays basketball and is excited to write for The Glen Echo.