Farmers market succeeds in trial runs, will run June to October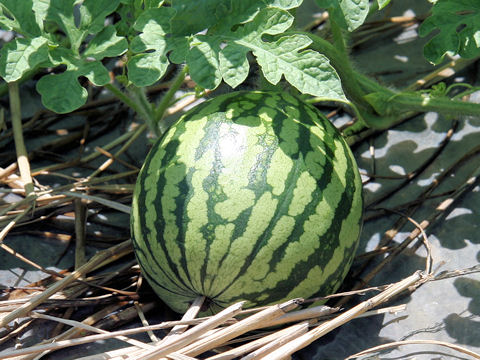 The farmers market that ran three successful trial runs will return for the summer from June 4 to October 15 every Sunday.
The market will be located at the Borough Hall parking lot next to Kilroys.
The project is led by Alison Bloomfield who decided that she wanted to keep the market going after the success of the test runs. She will be taking on the task of managing this full scale operation on a weekly basis.
"Operating a farmers market isn't a part-time, non-committal volunteer job. It's extremely time consuming," Bloomfield said.
To get the market running throughout the summer, Bloomfield needed to legally designate it as a business, but she says that this was not in her original plan. With a full scale market on a weekly basis, Bloomfield became worried that it would have too many moving parts for one person to handle. It also "requires a sizable budget." 
Although she filed the market as a business operationally, Bloomfield says that she is not making any money off the market, with all proceeds going back into the market to keep it thriving. If a profit were to be made off the market, Bloomfield plans to use it to better the market.
"Our mission is to strengthen our community and support our local sustainable food culture," Bloomfield explained. "The whole idea is a huge community event."
While she will invite some of the vendors from the first three runs, Bloomfield also plans to introduce new vendors every week.
Bloomfield wanted local sustainable farmers, those within 100 miles of Glen Rock who grow crops and raise animals without relying on toxic chemicals or pesticides, to constitute the vendors.
In that vein, many Glen Rock residents have already signed up as vendors at the event. One such person is one Sheila Bober, who will sell pickled vegetables.
"I learned to pickle from my mom and grandmother.  I always loved to hang out in the kitchen watching them work," Bober said.
Not every vendor is from Glen Rock, though. For example, Poplar Wood Farm, which is based in Northern NJ, will be attending every week.
Another out of town vendor will be Lizzmonade, which also will sell every Sunday. Lizzmonade is currently hiring local students to assist at the market and is offering on-site training. These assistants would make $10/hour.
The market is also taking volunteers who could perform at the market or assist in taking photos. Bloomfield says they also need people to arrive early and to help get everything up and running.
Along with food vendors, local artists will be selling goods. Stacey Gilmartin, who runs Love Handles, will be selling her studio's embellished cutlery and flatware.