After breaking school record, junior pole vaulter claims second at County Championship
Sam Cioppio didn't always want to join the track team.
In fact, she didn't join until her sophomore year. Even after her mom pushed her to join, Sam was set on just doing the 100 meter race.
It wasn't until Cioppio's friend, Amy Pfeiffer, convinced her to try pole vaulting the first day of track that she realized she enjoyed the event. Yesterday, she placed second in the county group championship at Ridgewood, which was rescheduled from Saturday due to bad weather. 
When she started pole vaulting, Cioppio "didn't know a lot about what I was doing." So she started out small. The first height she cleared was 6 ft.
However, Cioppio improved from sophomore to junior year, so much so that she broke the school record for girl's pole vaulting. 
Cioppio and the rest of the track team were at Emerson High School when she cleared 9-6. While her teammates were "going crazy," Cioppio was more nonchalant about her accomplishments.
Yesterday, she placed second in the county group championship at Ridgewood, which was rescheduled from Saturday due to bad weather. Cioppio broke the record a second time as well, clearing 10 ft.
"I was on a 12 ft pole so 9-6 is not that big of a deal but still I'm glad I got the school record," Cioppio said.  However, she also remembers thinking, "Sweet. Now I hold the school record."
The previous holder of the school record was Collette Cunningham who had set the record in 2009 at 9 ft.
Cioppio's coach, Carl Johnson, was also happy for her and knew it was only a matter of time before she broke the record.
"Immediately, as her coach, I was thinking about any changes we would need to make to help her make the next height," Johnson said. 
Cioppio's goal is to be able to clear 11 ft by the end of the year. Johnson believes she can go above and beyond.
"Twelve feet is an attainable goal for Sam in high school. If she chooses to vault in college there's no telling how high she may go," he said. Johnson believes that all Sam has to do is work hard, something she has been doing since joining the team.
Johnson started coaching the boys pole vaulting team in 1995 and took over the girls pole vaulting team in 1999. He has seen many pole vaulters through the years.
Johnson's first impression of Sam was that she "had potential because she seemed willing to challenge herself physically." From sophomore year to present day, Johnson believes the biggest difference in Sam is that she now sees her own potential.
"I saw it early on last year, other pole vault coaches saw it towards the end of last season, but now Sam sees it," Johnson said.
About the Writer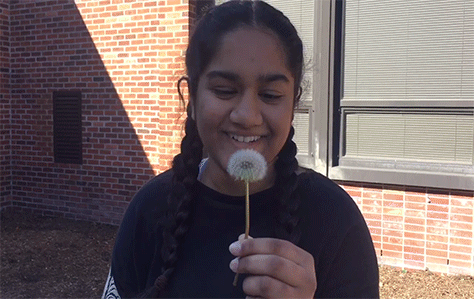 Githmie Goonatilleke, Editor-in-Chief
Githmie Goonatilleke is a senior and this is her fourth and final year writing for The Glen Echo. In her free time Githmie likes watching hockey and thinking...