Track team crowned league champions for third year straight
It's not the first or second time they've achieved this goal. The Glen Rock High School track team has now been crowned League Champions three years in a row.
The team left school early at 1:30 p.m. to go to Emerson High School for the NJIC League Championships on May 2. They competed against teams like Elmwood Park, Lodi, Rutherford, Pompton Lakes, Eastern Christian, Hawthorne, Manchester, and Garfield. Throughout the beginning of its season, the team had been undefeated giving it a solid lead going into the League meet.
The overall result came out successfully. Karina Roze, a freshman, won the discus event as well as placing in the two other throwing events held at the meet. Co-Captain Kyle Patel, a junior, placed first in discus and shot put. Girls placed second and third in high jump. Also, in the 800 meter run, boys took first, second, and fifth place and girls took fourth place. For the mile, boys came in first and third place and girls came in first place. For the two mile, boys took first and girls took second place.
"It feels great winning this meet. Kids worked very hard and they deserve it. We're at the point now where we can know going into the meet that we're going to do pretty well," said Joseph McCarten, head coach of the spring track team.
Junior twins both Alex and Jean Walter participated in the meet. Jean threw shot put and Alex ran the one and two mile races. They were both nervous but excited for their events.
"I came right from the AP Physics 1 Test, so I got there and I had like thirty minutes to warm up and get on the line for the mile," Alex said. "I was kind of flustered when I came to running on the line, but while I was racing I felt pretty good."
In the end, Alex placed first in the mile and second in the two mile.
The lifting, workouts, long runs, and stretches help the team prepare mentally and physically for the challenges that are still to come during this season.
"We might be at the top, but we're at the top of a pretty small pile right now. So there's league, county, state section," said Brian Luckenbill, distance coach of the track team. "If you want to be big in county, you have to be winning your league or else you don't have what it takes to perform in a county level."
Winning the league three times in a row is significant because the track team wasn't as competitive a few years ago. Now, Glen Rock is considered a competitive team and the program is looked up to by other teams and coaches.
"Our senior leaders and underclassmen are welcoming the challenge and they're looking towards bigger and more competitive meets to excel in. Years ago, when I was in high school, Glen Rock was a very good track program, one of the best in the entire state," McCarten said. "Since then, the program hasn't been very good. Now, we're slowly building back to that status."
The athletes on the team welcome not only the victories, but the camaraderie that comes with the program.
Jean Walter said, "There's such a family bond when you're doing the track team, and you know when you're there, everyone else wants to be there, too. We're like a family."
About the Contributor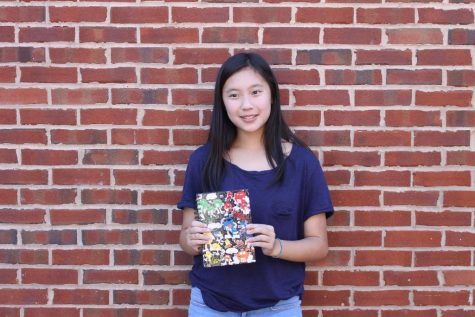 Janice Lee, Staff Writer
Janice Lee is a sophomore at Glen Rock High School. She does cross country and plays soccer during her free time. She has two brothers. Her favorite movie...