Choose Prom
Prom is the night everyone's been waiting for. Dresses, tuxes, corsages, dancing, each and every aspect of Prom creates an unforgettable evening for all. Yet some are choosing to ditch this unforgettable evening and attend the Governors Ball Music Festival instead.
Better known as "Gov Ball," the music festival is set to take place at Randall's Island Park in New York City from June 2 to 4. The festival consists of various artists and bands performing throughout the weekend.
The dates for Gov Ball interfere with the upcoming Junior Prom, also scheduled for Friday, June 2. Both events conflict with one another, so students interested in the festival are debating whether or not to miss Prom.
The same situation happened with last year's Senior Prom, and a good many skipped Prom to attend Gov Ball.
A simple solution, is to attend both. Some students have made the decision to go to Prom on Friday, while attending Gov Ball on Saturday and Sunday. This is not the case with all those interested in Gov Ball, for others are planning to ditch Prom altogether. Those opting to miss Prom either have no interest in it, or would rather see a certain artist that will only be performing on Prom day. According to popular belief, the best set list for Gov Ball is on Friday.
Gov ball has been around since 2011. There are over 20 other music festivals in the New York and New Jersey area for people to attend, as well as concerts specific to artists performing at Gov Ball. There are plenty of chances to see certain artists or bands that will be available throughout any high schooler's life.
Prom, on the other hand, is something that people can only attend while in high school, and only have minimal chances to attend.The students at Glen Rock High School are fortunate enough to have the chance to attend two Proms, junior and senior.
Other schools are not as lucky. Ridgewood High school has one Prom that is only open to seniors and their dates. If they opted to attend an event like Gov ball, they'd be missing a once in a lifetime opportunity.
Why miss this opportunity? Not only is Prom a unique night filled with fun and dancing, but it will be one of the last night's students spend with the entirety of their class before graduating. It is likely that they won't see many of these same people again as they move on from high school. So why miss the chance of spending one night with your closest friends just to go to a typical concert with thousands of strangers?
Among the many aspects that defines high school, Prom is one that sticks out the most. It's a night that many dream of and missing this opportunity would be like missing out on a part of high school. When growing up, you should go out and do those stereotypical high school things, because you may look back one day and regret not going. Gov ball will be around for the rest of your life, but you only get one Junior Prom.
About the Contributor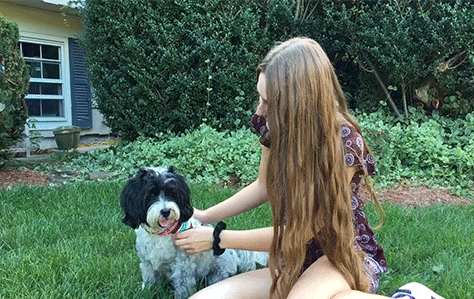 Christine Nappi, Copy Editor
Christine Nappi is a senior at Glen Rock High School and this is her second year writing for The Glen Echo. She plays softball, loves to write and tell...