Drug culture and a bursting bubble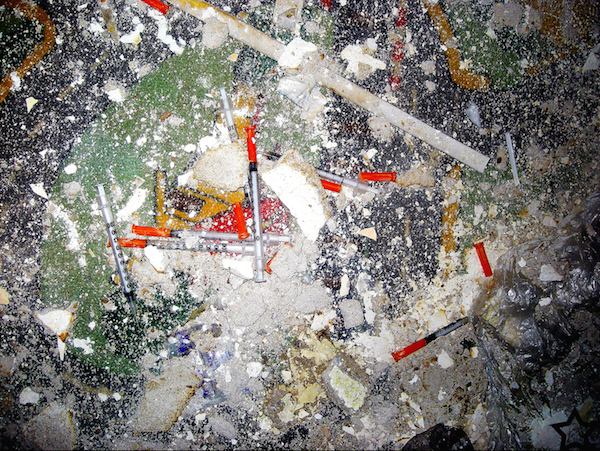 Glen Rock High School was ranked 14th in the state in 2016. The impressive staff, safe setting, and ability to take Advanced Placement classes make our school desirable.
However, not everyone understands the reality of what lay inside the bubble of Glen Rock.
During the 2016-2017 school year, there have been over 20 drug cases in the high school. When asked if there had been more than 30, Vice Principal Mr. Michael Pasciuto declined to specify. Whatever the case may be, the number has already more than tripled from last year.
A drug culture that was born years ago has grown and flourished in Glen Rock. Bad habits get handed down from grade to grade, and numerous students will drink alcohol on the weekends with their friends and smoke marijuana occasionally to let the edge off. Students do have a lot on their plates, after all.
It is true that students in Glen Rock do have a lot to balance. Many work hard in school and continue to push themselves after school in various sports and clubs. There are also standardized tests and the pressure of getting into college.
But when did illegal activity begin to slip under the radar?
If a student is suspected of being under the influence on school grounds or in class, they are required by the school to be drug tested. If the test comes back positive, students are required to go to rehab for a period of time based on how concentrated the substance was in their system.
Ms. Danielle Helder is a counselor for the high school. Students regard her office as a safe space to speak openly. Helder is only required to speak to the administration if a student is in imminent danger. Many students come to her to speak about substance abuse and issues they may be having at home or in school.
Helder explains that once drinking and smoking are as socially acceptable as they are in Glen Rock, it is incredibly difficult to change the habits of the entire student body.
One major issue with restricting marijuana use is the fact that in some states it is now legal for recreational use. Students take that legalization and run with it.
"There's also the idea with marijuana that its not dangerous. It's going to be legalized, it's not dangerous, which is actually not true. One joint is equal to ten cigarettes, so all of the consequences of smoking nicotine are also there for e-cigs and vaping," says Helder.
Detective Michael Trover of the Glen Rock Police Department has also noticed a change in the attitude of students because of the legalization of the drug in other states. Trover has worked for the GRPD for 11 years and has watched the trend grow.
"With the marijuana laws in some states becoming more relaxed, more and more younger people are under the false impression that marijuana is not bad or harmful because it is now legal in some states, which makes curbing its use among younger people particularly difficult," explains Trover.
Helder and Trover both stress the fact that just because marijuana is legalized in some states, it does not make it safe for students to use.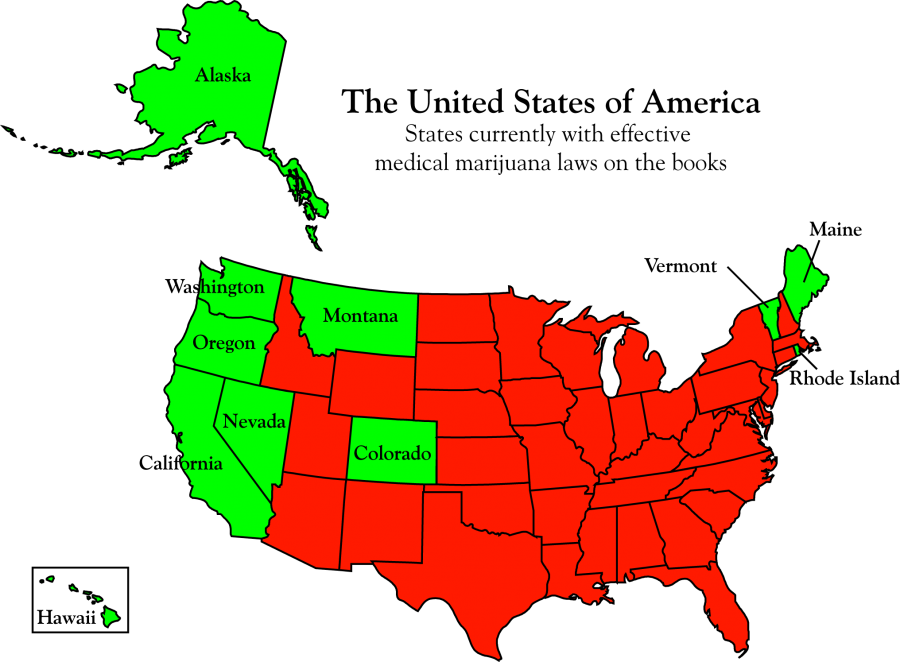 Even in Colorado, one of the most popular states for legal recreational marijuana use, there are strict laws about underage usage. It is illegal for anyone under 21 to buy, sell, or use recreational marijuana. Glen Rock students can argue for legalization all they want, but it doesn't change their age.
Pasciuto explained that although he and Principal Arlotta had hoped to mainly focus on classroom goals this year, they were somewhat waylaid by the use of drugs on school grounds. Although the administration does everything they can during the school day, students can also spend a lot of time off of school property.
To fix this looming use of drugs and alcohol in the town, the administration is looking for help and support from parents.
"There's a whole lot of time outside of school. So what's happening then? What are the conversations at the dinner table? What are the conversations in the community? Why do kids feel like it's a part of the culture and that it's okay?" asks Pasciuto.
During the school day there are programs for students that attempt to educate them and start open conversations. Whether it's in the setting of an assembly or in a small intimate classroom setting, talking about the problem openly can help to open eyes.
In the middle of the year, Helder visited health classes and discussed Glen Rock's drug-use in a private environment, hoping students would open up.
"
As you start using drugs it becomes less and less scary to try other things."
— Ms. Danielle Helder
"We really wanted to start a discussion because its one of those things where it's a known secret that there's a lot of use in this community but no one really acknowledges it or talks about it," says Helder. "We really wanted to have a conversation about what is influencing the use, what are reasons why they're using, and what kinds of messages they're getting from their peers and adults."
Programs were also offered for parents after school hours. According to Pasciuto, these meetings were not well-attended.
Talking about substance problems the school is experiencing is the first way to spark change, but unfortunately marijuana and alcohol use is not the only thing our town is forced to combat.
Once students are comfortable enough to use substances blatantly in school, they will become more comfortable trying more dangerous drugs.
A rising use of hard drugs and prescription medicine is slowly creeping into Glen Rock. In March, a student was taken out of class and was found to be in possession of LSD, a dangerous and illegal drug.
This growing habit stems from the use of marijuana, according to Helder.
"As you start using drugs it becomes less and less scary to try other things," she says.
It is no secret that our country, especially North Jersey, is going through a serious heroin epidemic. Problems like heroin addiction can be formed after just one use of the drug.
Although we may like to think it, our small town is not untouchable, and our proximity to Paterson and New York City has exacerbated the problem. Heroin is affecting areas all over the county.
Pasciuto described Glen Rock as a "perfect cocktail" for drug use: our town has affluence and money to spend, and it is also located incredibly close to one of the heroin capitals in the nation.
"I think Bergen County as well as every other county in our state is facing a serious drug epidemic and, more specifically, heroin use has been on the rise by both the residents of this town and our county as a whole," says Trover.
It is easy for Glen Rockers to turn a blind eye to the dangers that the community thinks will never reach them. With every passing day, the culture of drug use is becoming more present in Glen Rock and our bubble is wearing thin.
"Heroin as of late has been one of the biggest problems in this county and in New Jersey in particular," warns Helder. "We have numbers off the charts compared to other states in the country. The numbers keep increasing yearly of how many people keep dying from heroin use and the progression is very quick where you can be prescribed an opiate or painkiller for a sports-related injury and very easily move to heroin."
For families who think they are out of heroin's grasp, they are wrong. Pills like Percocet and Oxycontin are given to patients who have gone through serious injury or surgery.
"Addictions often begin with use of prescription painkillers like Oxycontin and Percocet and end in arrests, overdoses and death," states an article on NorthJersey.com.
When addiction to pain medication becomes too expensive of a habit, addicts often turn to heroin. Heroin has virtually the same effects as these potent prescription drugs yet is vastly less expensive.
In 2015, there were 1,587 overdose deaths in New Jersey. 961 of those deaths were caused from heroin or morphine. That number continues to rise every year. The heroin death rate in the state of New Jersey per 100,000 people is three times the national average, with 308 overdoses in Bergen County alone last year.
In a 2015 article published on North Jersey, journalist Rebecca O'Brien shows the cruel truth of what Paterson has become. The city is known for its cheap high quality heroin.
By car it would take a person from Glen Rock 11 minutes to drive to Godwin Avenue in Paterson. This street is known for its high crime rate, as well as being a common stomping ground for drug dealers. By driving those 11 minutes, one can fully removing himself or herself from the soft cushion of suburban life.
In the single month of August 2016 there were 16 people shot in Paterson of whom four were killed, it was referred to by NJ.com as 'bloody august.'
But in Glen Rock, people have plenty of practice turning a blind eye.
The cruel truth about heroin addiction and the habits that bring people there are becoming increasingly present in our area. Heroin affects all types of people and families and has no boundaries. Whether or not people think it is justifiable for underage students to be drinking and smoking, most can agree that potent opiate drugs have no place in our town and school system.