Career Day sparks students' interests
Throughout the school day on Wed. April 5, the Guidance Department as well as the Ridgewood PM Rotary Club held a Career Day in the Media Center. It gave students an opportunity to explore potential career paths and become better informed about their fields of interest.
Students could sign up on a period by period basis in order to learn more about their careers of choice, as a different presentation was held each period. Presentations included speakers from Arts & Communication, Business Management, Administration & Finance, Health Sciences, Engineering & Technology, Social, Human & Government Sciences and Skilled Trades & Armed Forces.
Anyone who wanted to attend the career fair was encouraged to sign up via Naviance. They received a message on the website in addition to the flyers that were hung around the halls.
"I found out about the career fair today during lunch," said Ashton Douenias ('21) who attended the Social, Human, & Government Services presentation two periods after becoming aware that the Career Day was being held. When the day began, just 37 students had opted to see the Art presentation, followed by 60 students who attended the Business informational. 74 students showed up for Health Sciences, then after lunch, 67 students attended Engineering & Technology. By the end of the day, every seat was filled with 74 students at each of the last two presentations- Social, Human & Government Sciences and the Skilled Trades/Armed Forces.
As word on the career fair circulated through the student body, some teachers were still unaware of the event.
"I found out about the career fair this morning when a student didn't show up for class but was marked that he was still in school," said an English teacher. Many students saw the career fair as an occasion to stray from their ordinary classes, and they jumped at the chance to gain a more unique experience.
"I didn't want to miss the opportunity," said Alyssa Lorenz ('17). Lorenz looked forward to attending the Career Fair after hearing about it in the morning.
"Criminal justice interested me because it is so broad and there are a lot of different ways to get involved in our justice system and protecting the community," said Lorenz, who felt intrigued by the potential career after hearing the Social, Human and Government Sciences presentation as well. 
"The police officer who spoke was so cool. He really stuck with me, and I was very interested in his profession and all the things he told us he had done," Lorenz said.
About the Writer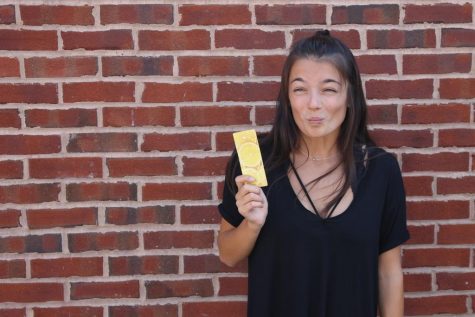 Michelle DeMaria, Facebook and Instagram Manager
Michelle DeMaria will be working with the Glen Echo for her second time this year. She is extremely excited to be managing the Instagram and Facebook accounts...