Same name, different games
Two senior girls named Mary will attend the University of Scranton next year for two different Division III sports, lacrosse and soccer.
Senior defender Mary Geen committed, on August 20, to play Division III soccer for The University of Scranton in Scranton, PA.
Eleven days later, Mary Kate Horton committed to The University of Scranton's Division III lacrosse team.
Introduced to the sport by her mother's suggestion, Horton attended a lacrosse spring clinic in 2007 run by the Glen Rock Lacrosse Association.
While Horton learned stick skills, Geen was trying out for the Glen Rock Shooting Stars travel soccer program. Geen was no stranger to the sport, following in her elder brother's footsteps.
After second grade, both Horton and Geen were confident they were going to continue playing lacrosse and soccer. In middle school, the girls were ready to take their athleticism to the next level.
Horton joined the Tri-State club lacrosse team in sixth grade and has been a club player ever since. Horton's team commitment has taken her to four different tournaments each summer, traveling to Maryland, Massachusetts and Virginia.
Horton's summers have not been all play, putting together a highlight video was very time consuming. After reviewing films from a variety of games, Horton had to choose clips and create a video under seven minutes.
"I had to go through all of the film and pick out the moments that I thought would stand out to the college coaches," Horton said.
In some cases, it was more beneficial for college recruiters to come watch Horton play in person. Her high school coach, Taryn Tabano, personally reached out to the Scranton coach, inviting them to see Horton in action.
Horton has been playing for Glen Rock High School girls varsity lacrosse team since freshman year. As a sophomore, Horton played a huge role in the team's first league title. Horton describes this as her proudest moment for her team.
Horton appreciates the bond of a team and accredits her teammates for assisting her with personal achievements.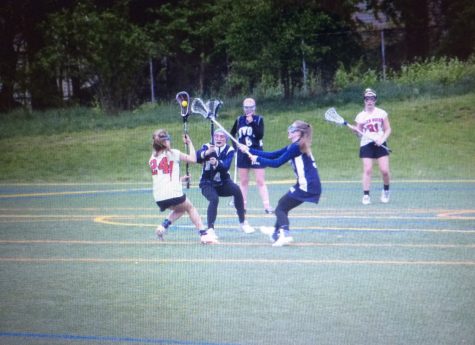 "Thanks to my teammates I was able to get my 100th career point. I was very surprised when this happened because I didn't expect it to," said Horton.
Geen began her career as a club soccer player in seventh grade, playing for three different programs. For the past four years Geen has been a part of the New Jersey Crush FC 1999 team.
Since Geen had been playing for Crush, her team's goal was to win a State Cup. With Geen's defensive skills they were able to win this title in 2016.
The opportunities Geen was given by playing for Crush, ultimately brought her to the commit to a college team. Geen's coach, Chris Owen, supported and motivated her through the whole process.
"In Mary's case I do believe she will be successful at the college level. She is a humble, hardworking, talented player that has the right mentality to be a success," Owens said. "I know that the University of Scranton has been successful the last couple of years and I hope that success if something that Mary can help contribute to and enjoy during her career as well."
In addition to playing for a club team, Geen played for Glen Rock High School girls varsity soccer team for the entirety of her high school career. Geen was awarded recognition as a third team all-state, second team all-county and first team all-league player.
"My proudest moment was the awards I got my senior year for my high school team," said Geen. "It was a great way to end my high school career."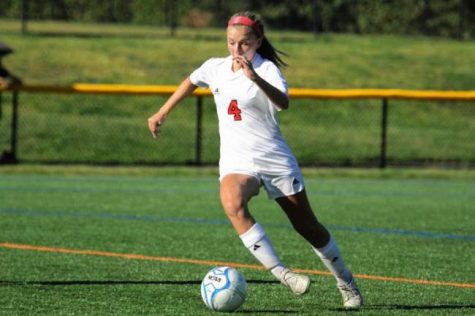 Due to their success on both varsity and club teams, Geen and Horton were shown interest from a few other schools.
Horton also looked at Rowan University, Drew University, Ithaca College, Endicott College and University of Mary Washington.
Geen also explored the option of attending Rowan University and Ithaca College, along with Seton Hall University, Stockton University and Springfield College.
"Once the coaches showed interest in me it put the idea of playing in college into perspective," said Geen. "It made me realize that soccer wasn't something I was ready to give up yet."
The University of Scranton women's soccer team had a successful 2016 season, with a 17-1-2 record. Geen is familiar with this type of success after a winning season of 17-2-1 with the 2016 Glen Rock varsity team.
"After Mary had decided that Scranton was her best fit I made sure to call the coach at Scranton and give her a positive review of Mary's playing ability as well as a strong recommendation of her character as a person," said Owens.
The University of Scranton Women's lacrosse team has started its 2017 season strong with three wins and no losses against Shenandoah, Misericordia, and Lebanon Valley.
Horton's last season playing for Glen Rock High School will begin today, with a game against Academy of Holy Angels. Last season Glen Rock's team defeated AHA 14-8.
The Glen Rock girls varsity lacrosse head coach, Taryn Tabano, was asked to comment on Horton's commitment but gave no reply.