Cracking courts call for second demolition
The high school tennis courts will be demolished again this summer for a renovation to be completed by next school year.
On Feb. 27, David Lucchi of Edwards Engineering Group Inc. surveyed the land around the tennis courts in preparation for their demolition.
The courts' renovation is set to take place over the course of summer 2017. This will be the second time in less than five years in which the tennis courts will be dug up and re-made.
"Whatever was done the original time they did them didn't work, so now they're going to redo them with some different strategy using joints to expand and all, so hopefully that way will solve the problem," said Frank Violante, athletic director.
It is inevitable that after years of use, the foundation of a tennis court will begin to show mild cracks. In Glen Rock High School's case, huge cracks began to form within the first year following renovation.
"It shouldn't have broken down so quickly, it was probably a year or less than a year later that it started cracking all over again," said high school tennis coach Bonnie Zimmerman. "You'll see cracks but not that level so fast."
The reason the courts became damaged so quickly is not clear but action to repair them must be taken before any more major issues occur.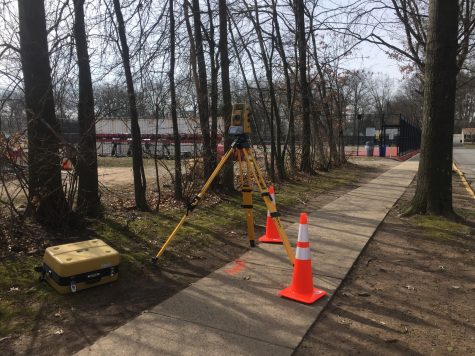 The first remodel of the tennis courts included the addition of two courts, making a total of five. Leading up to the release of the new courts, in October 2013, the Glen Rock High School tennis teams were left to practice at an alternate location, Wilde Memorial Park.
This second demolition is expected to be completed in time for the start of the girls' varsity season, posing no inconvenience to the tennis season. Normally, the team hosts "home" matches around four or five times a week, making appropriate courts crucial.
"I think every school budget, just like the budget in the house, has a little extra money somewhere in case of an emergency, and this is deemed an emergency," Violante said.
In order for the project to take place, The Board of Education first had to approve the finances, in accordance with the yearly budget.
Concerned that the Board of Education would not approve the use of budget money on the same project, four years apart, the tennis teams were pleasantly surprised to see the project be pushed through.
"I'm very satisfied that the Board also saw our incredible investment and also agreed that we should protect that investment but it's a shame that it had to be done a second time so soon," said Zimmerman, "It's protecting that investment, that's a really good move."
With no forthcoming information on why the first renovation was unsuccessful, Glen Rock High School hired new Biennial New Jersey Professional land surveyors.
"I'm not sure they weren't done correctly, I'm just sure that what they did didn't work. There's always a couple different ways to do things and I'm assuming that's what happened," said Violante. "Hopefully we're gonna get it done right this time."
About the Contributor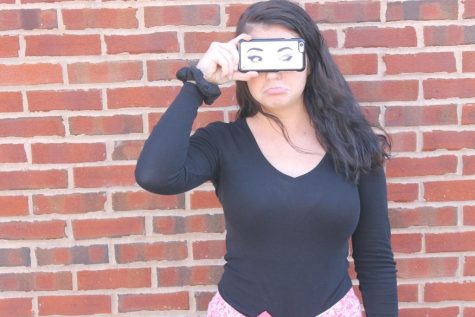 Julia Rooney, Managing Editor
Julia Rooney is a senior at Glen Rock High School and the Managing Editor for The Glen Echo. She loves to write and has been writing for The Glen Echo...