Public librarian steps down after five years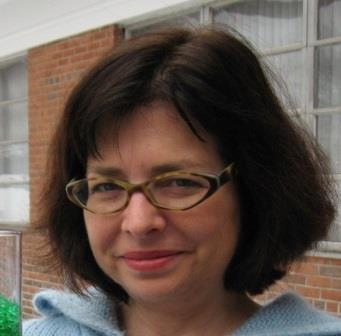 Glen Rock Public Library director Betsy Wald resigned from the library after five years on Feb 3.
Wald is leaving to pursue personal interests after being a librarian for many years.
"I love my job, and I love this library. The staff is great, the community's great, the schools are great, but I feel like I need to take a step back, take a little break, and decide what the next step of my life will be. It may very well include librarianship, but I just feel like I want to take a little break," Wald said.
Wald has been working at the library since August 2011. Through her years of work, she has impacted the library in several different ways. She changed the library with her ideas and visions of what she wanted the library to be. Due to the work she put into the library, she gained respect and love from both colleagues and patrons.
"
She's done a lot for us over the last five years, and we will miss her."
— Glenn Hoefler
Wald's colleagues weren't happy to hear that she was leaving, but they all wished her the best.
"I'm sad about it because I've worked with her for two years when I started, so she's been kind of a mentor for me," children's librarian Danielle Cesena said. Cesena recognized Wald's love for the community through how much she cared about the staff and the patrons.
"She's done a lot for us over the last five years, and we will miss her. But she's moving on to other things, so I guess we'll have to get used to new leadership," senior library assistant Glenn Hoefler said.
Wald had a few goals in mind that she wanted to complete during her first year of being at the Glen Rock Public Library. Once she achieved her initial goals, she started creating more.
The biggest goal she had was to diversify the schedule of programs each month.
"When I first got here, there were only a couple of programs for adults. There were children's programs for sure but only a couple for adults," Wald said. "I wanted the library to be the heart of the community, a gathering place for all ages, so I started developing adult programming."
Wald prides herself on how many adult programs there are now. Adult programs include meditation classes, yoga classes, and historical classes about Glen Rock. Wald thinks she has made the biggest impact on the library through programming and partnerships.
"The programming and partnerships are really important to me, and make me feel like the library is a better place for both," Wald said.
Wald has partnered with senior's activity club, who has set up different programs for the library. She partnered with the Garden Club, who did maintenance, holiday decorations, and planting around the building. Wald partnered with the historical and preservation society and local businesses.
Wald recalls many fun moments at the library, but two memories stand out.
One memory is when the Friends of the Library group paid for the library to re-design the main area and gave the library a new circulation desk.
"That was really exciting for me to be instrumental in helping to design a new lobby area and the circulation desk," Wald said. "I had really never done anything on that level before, and that was a real thrill for me because it's very visible."
The second memory is a children's science program that she put together. Wald loves the science classes because she finds it fun to see the children use the science tools.
"We did a vampire slime program where we had a black light and glow in the dark slime," Wald said, pointing to a picture in the corner of her office. "It just makes me feel like they're having fun learning and discovering, and I'm just making the tools available to them and enjoying watching them. That was really fun."
Wald smiles as she motioned to the photo of three young children in white lab coats and goggles conducting an experiment.
"
What I really like about being a librarian is I like the aspect of service because this is my second career."
— Betsy Wald
Wald had been a librarian for several years. Before Glen Rock, she worked at the Maplewood library. Even before Wald finished library school, she had a job in the children's department. When she finished library school, she got a full-time job as a children's librarian. Then, she became a children and teen librarian.
Even though Wald has been a librarian for years, it isn't the only aspect that drives her to help and serve the community.
"What I really like about being a librarian is I like the aspect of service because this is my second career. My first career was as a social worker, so I've always liked helping people. I've always liked service, and I like to be part of the community," Wald said.
As for the future, Wald has decided that she wants to focus on herself after leaving the library. She wants to start getting back into exercise. Wald is pursuing yoga as her method of exercise.
"I'll miss the library. I'll miss the staff. We've done great things together and had lots of fun. I'll also miss the people that come into the library because they're so interesting." Wald said.