Yearbook progress at freeze frame after memory card goes missing
After chasing each and every senior down for his or her senior quote and taking over 180 pictures, the Yearbook Club's hard work disappeared as quickly as the flash of a camera.
The memory card that held photos for the Class of 2017's yearbook is no longer in the Yearbook Club's possession, prompting a flurry of retakes to fill the empty pages.
"The last time I saw the photos was right before winter break," Matt Lacognata ('17), Yearbook Club member said. Lacognata's art will be featured on the cover of the yearbook, and he assisted in taking the pictures of each soon-to-be graduate that will be printed alongside their selected senior quote.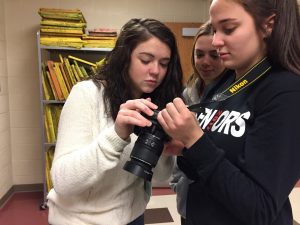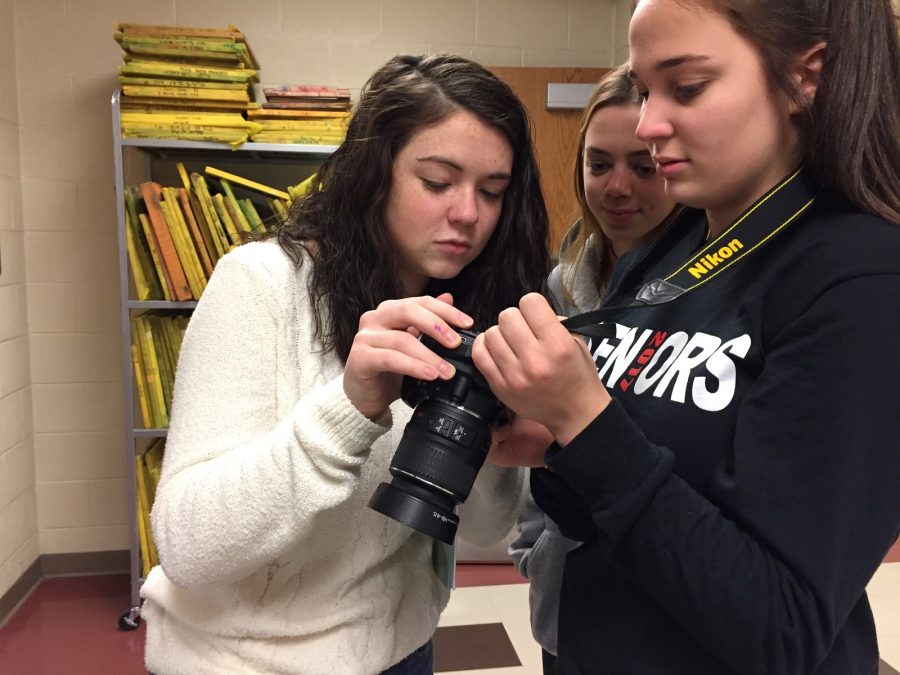 A few students and their art teacher planned to upload the photos onto the computer for safekeeping. It was then that they discovered the camera, containing the memory card with the senior pictures, was no longer in their possession.
The thousand-dollar camera was not typically used by students without a specific assignment. School functions, such as Coffeehouse, are professionally photographed. When a photographer is not hired, students usually take photos on their own devices. There are many other cameras kept in the art wing, but this specific one was used for "yearbook stuff and portfolios" and equipped with an adjustable lens, according to Lacognata.
The memory card was not retrieved, so the yearbook staff immediately set out to take replacement photographs. This upset cost the Yearbook Club a lot of time and hard work, but the setback affected students as well.
"Our health teacher got an email with a list of students who would need to retake their photos. The photos were lost," Julia Rooney ('17) said.
Even after retakes commenced, the process was further delayed, as many students who were originally pictured with a prop, a pet, or even a parent were unprepared to have to retake their shots.
"Anyone who wanted a special photo with their dog or anything like that got it," Lacognata said. The Yearbook Club persisted: taking all of the photos for a second time and got the project back on track.
"We're heading towards the end of the yearbook," Lacognata said.
His cover design, along with those of the other two finalists, will be merged into one. Then, once Senior Prom, the Spring Show, and a few sporting events are successfully photographed, the yearbook will be complete.