New club to knit group together
A new knitting club could help hospitalized children find comfort and security.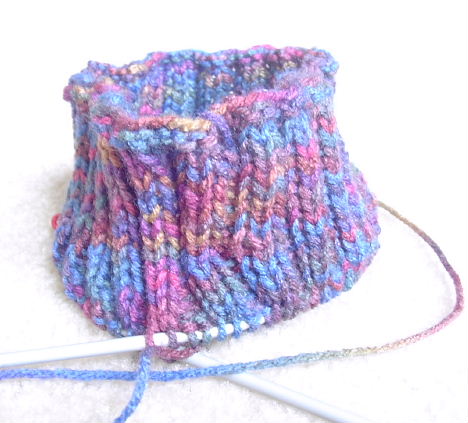 Ms. Jenna Dunay walked into Ms. Nicole Rusin's interior design class and introduced the idea of a knitting club on Wednesday, Jan. 4. Immediately three or four people were interested and eager to join.
Sophomore Juliette Demaria said, "Ms. Dunay said we were going to knit things for premature babies, and it would be nice to give back."
The club intends to knit blankets for hospitalized children.
"It's such a wonderful, sweet mission and would really shine a light on the selfless acts of teenagers,"Dunay said regarding the blankets the club members make for charity.
Project Linus is a charity that collects and donates blankets to hospitalized children all around the country. It provides joy and security to seriously ill and traumatized children. Similarly, a goal of the knitting club is to give back.
Dunay said many students said that they wanted there to be a knitting club. Some were interested because they a place they could go to after school and drink tea, watch netflix and make new friends. But, they would also find it very rewarding to help a child in need.
"Well, some students seemed interested in watching movies and/or episodes of the Golden Girls and possibly drinking tea," Dunay said. She has been brainstorming ideas and fun things that the club could do after school for it to be fun and rewarding for the students who would like to participate.   
"My mom taught me how to knit at a pretty young age," sophomore Izzy Vasquez said. "I thought it would be fun to knit in school!"
Both students who know how to knit and don't know how to knit could join the club.
Turning to students who had suggested she make the club, Dunay smiled.
"I'd be more than happy to help them accomplish that," she said.