DECA club gets down to business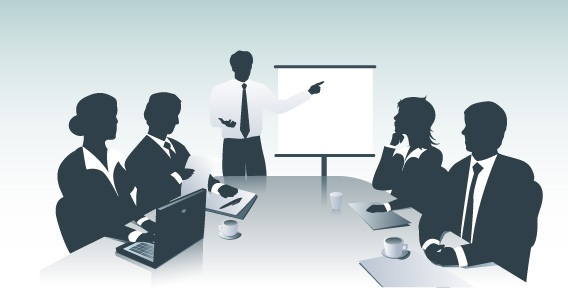 Three-thousand students from North Jersey flocked to Ramapo College for the regional DECA competition that was held there on Monday, Jan. 9.
Fifty-five of these students represented the Glen Rock DECA club, accompanied by Mr. Frank Manziano and Ms. Alyssa Sedlak, the club's advisers.
Manziano established the current DECA club after learning from students that the club had been successful in the past. Although there was a similar business club in the school when he started teaching in 2013, giving DECA a try seemed like a good idea.
"This is Glen Rock's second go around with DECA, and so far it seems to be growing nicely," said Manziano.
At a regional competition like the one held on Monday, students are asked to present a business plan either alone or with one other partner. Students have the option to chose from various topics such as business finance, marketing, and travel and tourism.
The first part of the competition was an online test that students took November. The trip to Ramapo College was for students to complete the second part of the competition face to face with judges.
After receiving a case study, students have ten minutes to work on their presentation before they present their ideas to a judge.
Manziano credits the clubs officers for working hard to make competitions successful and growing the size of the team.
Robert Ray, senior, has been a member of the club for three years and is now the President. He and multiple Vice Presidents helped create goals for the club at the beginning of the year. One of these goals was doing well in Monday's competition.
Because DECA in Glen Rock is relatively new, the leaders of the club have been working to improve turn out and competition results. Glen Rock DECA has their sites set on being at the level of schools like Northern Highlands and Bergen Academies who are larger and have more established teams.
"This year I feel like we prepared to the point where we could possibly be at that level," said Ray.
Although the club is still considered new, Manziono thinks they have the potential to fulfill the goal of being known as a 'powerhouse' of the North Jersey region. Having multiple students qualifying for the State competition and possibly beyond that to Nationals is definitely in the future.
Ray explains that he believes Monday was very successful for the team because they had such a great turn out. Glen Rock competitors tried to spread themselves out over the various areas of the competition so they could avoid competing against each other.
To prepare for competitions the club reviews previous online tests and role-plays that are good examples of how they should and should not perform. As well as learning at home, students simulate competitive situations among themselves and often meet once or twice a week to ensure they are fully prepared.
As of Wednesday Jan. 11, nine Glen Rock students have qualified to compete in the State competition. It is possible for students who did not qualify to still compete in the State competition if they write a paper and submit it to the DECA organization.
Students who chose to send in a paper will be considered for the 'Non-Qualified' competition. These club members will still have the opportunity to attend the trip to States and present their position and ideas to a judge.