Hacking the holidays: 2016 gift guide
Your gifts will be so good you'll have Santa wondering how you did it.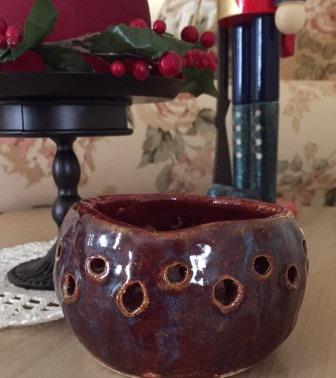 Is your dad's smile slowly (but surely) getting smaller each year he opens up another disappointing pair of socks? Do you have a feeling your mom is going to be let down (yet again) when she opens up a mug for the fourth year in a row? Do you find yourself constantly leaving the mall 60 dollars poorer with a couple gifts for yourself, but none for your grandma, who was the whole reason you went to the mall in the first place? Are you at a loss for ways to step up your holiday gift giving game? Or are you simply just not the gift giver you used to be?
It's like writer's block but worse. You're in a gift-giving lull. But you have come to the right place because this year, The Glen Echo has put together a cheat-sheet to finding the perfect present for every special person in your life.
1. Your Mom (number one, of course.) 
Instead of adding to that collection of mugs that has been stacking up over the years, why not think less mug, more tea cup? Tea Forte has made our lives a lot easier (and our moms a lot happier) with their "Warming Joy Collection" tea box, and for a price that is far from steep (pun intended; $17-30).
https://www.teaforte.com/store/gourmet-tea/tea-collections/warming-joy-collection/
If you don't think your mom is the type who would enjoy a "delicious selection of festive winter teas", there are plenty of other options.
The "Fitbit Alta" tracks exercise and is equipped with a silent alarm clock that vibrates to wake you up. Although somewhat expensive, its water resistance and sleek design allows your mom to wear it no matter what she is doing- whether it's to work, the gym or bed. Fitbit sells all different bands (warning-potential birthday gift idea), so it can be switched up frequently.
2. Your Dad
There is no wrong time for a juicy cheeseburger, even amidst all of the Christmas cookies you've probably been eating. Consider giving your dad a gift for the grill this Christmas like "The Barbecue! Bible 10th Anniversary Edition." Perhaps you'll unearth the Bobby Flay in him you never knew was there. If you are sure he needs to stay away from the kitchen all together, have no fear.
http://barbecuebible.com/book/the-barbecue-bible-10th-anniversary-edition/
Whether your dad works out religiously, or gets tired from merely walking the dog, a foot massager is the gift that keeps on giving, and all your dad will have to do is click a button. After a long day at work, just picture your dad sitting by the fire with his feet in a heated foot massaging dome. This gift may be somewhat pricy, but it will surely be appreciated; it was proven that these foot rubs can reduce stress as well as improve metabolism.
https://www.amazon.com/dp/B00YUCSP3I/ref=twister_B014QVXQM2?_encoding=UTF8&th=1
3. Your Sister
Whether you are an elementary school girl or a twenty-something lady, being cold is never cool. Keep your sister warm this winter in the trendiest fashion. "Love Your Melon" beanies come in every color combination you could think of as well as with or without pom-poms. Your sister may be even happier with this gift, knowing that 50% of net proceeds from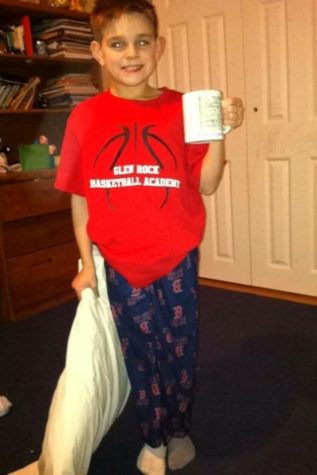 the sale of these hats are donated to help cancer research and that the purchase of her hat made helped make it possible for 80,000 hats and counting to be donated to children with cancer. (You can't get much more Christmas spirit than that.)
https://www.loveyourmelon.com/ 
4. Your Brother
Pajama pants are cozy and always appreciated. When finding the perfect pair, the fuzzier the better.
5.Your Grandma
What do grandmas love more than their grandchildren? Daytime TV could be a close second, but we definitely steal the show. Frame a cute picture of her favorite grandkid(s) and her, and you can expect a big, happy smooch. If your grandmother has interests other than hugging you- such as cooking for you, find something for her kitchen; a new fruit bowl or a Christmas cookie jar can spruce up a whole room.
https://www.anthropologie.com/shop/francophile-serving-bowl?category=kitchen-bowls&color=000
http://www.potterybarn.com/products/plaid-cookie-jar/?pkey=ckitchen-accessories&&ckitchen-accessories 
6. Your Grandpa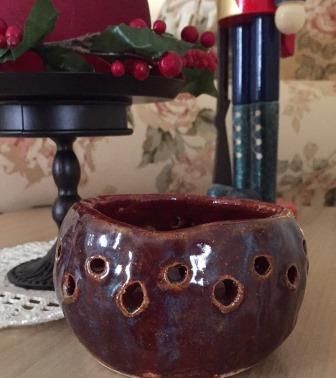 Many students take a sculpture/ceramics class: if you are enrolled, set aside a piece for your grandpa. Glaze it with him at mind, and it could make the perfect present for Christmas.
7. Your Secret Santa
We can all relate to the uncomfort of being matched with a friend you have no clue how to buy for. But before you resort to buying candy from CVS, keep reading. Everyone likes to switch up their phone case after a while, and many can be found for under $25.
8. Your Friend
Give your friends the gift of "extra guac" all holiday season long. Whether their first pick is Chipotle, Moe's or Qdoba, a gift card to their favorite spot for customizable Mexican food is the perfect way to say "¡Feliz Navidad!" (without having to figure out how to wrap hard-shell tacos).
9. Your boyfriend
The perfect cure for "Post-Christmas Break Depression" is something to look forward to after you are back at school. Whether your boyfriend can't stop obsessing over his favorite team or his favorite band, tickets to see whoever they might be can be a fun end to the holiday season and are definitely worth splurging on.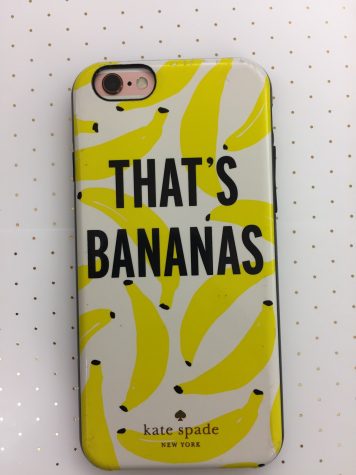 10. Your Girlfriend
Jewelry is classic (and always appreciated.)