New Instagram trend raises awareness for childhood cancer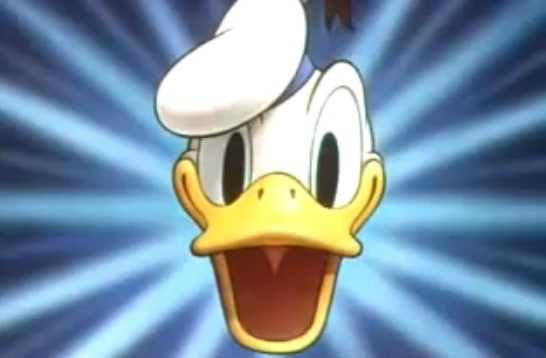 Social media has been a popular way to spread awareness for certain diseases, specifically among the youth population. With one click of a button, a social media user is able send a message to hundreds of people, who can then spread that same message to others. This chain reaction can prove to be quite effective when trying to raise awareness for a certain disease.
A recent trend on the popular social media site Instagram is raising awareness for childhood cancer. Users post a picture of a cartoon that is assigned to them with the caption:
"I intend to populate Instagram with children's characters for Childhood Cancer Awareness Week. Give me a like an I'll assign you a character."
Many Glen Rock students decided to contribute to this trend, including junior Caitlin Rundle, who was assigned the Disney character Ariel.
"I think the idea itself is very creative and cute," Rundle said. "It's just another way of spreading awareness for, in this case childhood cancer, but just cancer in general too."
Some students feel that raising awareness is not enough by itself. Jean Walter ('18) is a two-time cancer survivor who feels that this trend is a good idea, but kids should also be contributing to help fight the disease.
"Awareness isn't the problem, it's finding a cure," Walter said. "I feel that simply posting a picture isn't enough to do that."
Walter posted a picture on Instagram asking her followers to not just post a picture that raises awareness for the fight to find a cure but also to contribute.
"If [people] really wanted to contribute to the fight against cancer, they would donate money or volunteer at Relay for Life," Walter said.
Walter hopes that people will follow the actions of Rundle, who, after posting the picture, spoke with her parents about donating to help the cause.
"When I first got tagged in it, I actually asked my parents if we were donating to any cancer research organizations," Rundle said.
This is not the first time that social media has been used to spread awareness for a certain disease. In the summer of 2014, millions of Americans took part in something known as the "ALS Ice Bucket Challenge", in which people took a video of themselves being drenched with ice water, then nominated three friends to do the same. The trend raised over $100 million for ALS research, according to time.com.
Even though the same tactic is being used in the new childhood cartoon trend, Walter feels that the fight against ALS was much different than the fight against childhood cancer.
"Cancer isn't like ALS, which before the Ice Bucket Challenge was a relatively unknown disease," Walter said. "It's something that has become much more widespread and has affected almost everyone."
No one is sure where this trend began, especially considering the American Childhood Cancer Organization (ACCO) does not recognize this week as Childhood Cancer Awareness Week, as claimed on many of the captions of these cartoon pictures. ACCO instead recognizes September as Childhood Cancer Awareness Month and Sept. 13 as National Childhood Cancer Awareness Day.
Regardless of its origin, Walter believes that this trend has the potential to help if people truly contribute to the cause.
"The thought is nice," Walter told her Instagram followers. "But along with the thought should come some action."