Girls' varsity tennis serves winning season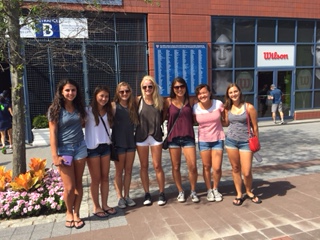 The girls' varsity tennis team ended its season on a winning note with a record of 13-6.
Although the team had a successful season, its chances of winning the state title ended on Oct. 7 when Pompton Lakes beat the team in a close match of 3-2.
"We gave it our best shot and it was a close win. They ended up winning three games out of five, but our players demonstrated their best skills in their rallies and that's what is most important," senior Olivia Grubb said.
The team defeated Garfield, Mary Help of Christians and Pompton Lakes during their regular season.
Throughout the season, the players valued teamwork and determination as they hoped they could win counties and states but were happy with their winning record.
"As any athlete," Grubb said, "I hoped to win the States and Counties matches. Unfortunately we did not, but we have had a good amount of wins for regular games."
This season, varsity tennis saw two freshmen added to the roster. They were both shocked but excited. The freshman included were Maya Doyle and Carly Erani. Doyle hoped to be on the starting lineup, but she also valued the opportunity to make new teammates.
"I made a lot of friends on the team and I really enjoyed this season. I'm really excited for next season," Doyle said.
Erani said, "The team is really small, so I became really close with all of them, and we had team dinners which were really fun."
Additionally the team has a few seniors who were nostalgic playing their last season for The Glen Rock High School.
Olivia Grubb, Erica Jones and Jen Singh are sad to see their high school tennis careers come to a close however all three have memories and bonds that they have created.
"The many friendships I have developed. Even though the season is over we still keep in touch and hang out together," Grubb said.
The team is comprised of close friends. From team dinners, to getting ice cream, throughout the season they spent a lot a lot of time together and plan to continue this throughout the school year .
"We are planning to have a team sleepover even though the season is over," Grubb said.
About the Contributor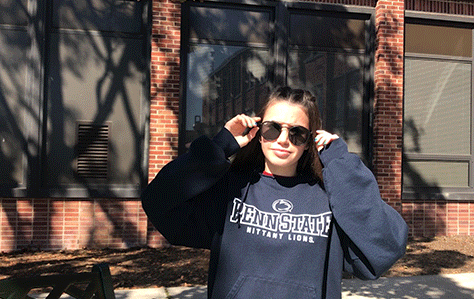 Jordan Carr, Snapchat Manager
Jordan Carr is a sophomore at Glen Rock High School and the Snapchat Manager for The Glen Echo. This is her second year writing for The Glen Echo. She...