Follow in case of emergency
Sheltered by a plastic cover, it sits in the middle of the hallway, in all of its glory. Flashing bright red, the mechanism says pull down in case of an emergency. Loud sirens screech and white lights flash. The students stand up, get into a line, and proceed to walk outside. A brief period of time passes and everybody walks back into the school.
Drills and safety procedures are a major component of any school's agenda. Considering recent events like the Sandy Hook Elementary School shooting, they are often criticized by concerned parents.
If there is a situation at hand, any staff member can use his or her classroom phone to make the announcement.  However, this is the only the case if there's real danger, not a drill.
The high school coordinates their drills with the middle school, and they are called by administrators. Depending on the drill, the schools may also have to coordinate with the police. Drills are also planned because spontaneous drills can run the risk of interrupting assemblies or testing, like PARCC.
New Jersey safety regulations require schools to perform a certain amount of drills monthly. However, not every drill has the same requirements. Each drill has different criteria and the amount required differs. New Jersey schools have to perform at least one fire drill and one school security drill each month. Since the state regulates drills, there are consequences if a school doesn't perform any.
"We are monitored by the state so there are sanctions if you don't do that. So when that happens schools have to follow certain action plans, and so on. There's definitely oversight from the state as far as that," Assistant Principal Michael Pasciuto said.
If there is real danger, there are a few ways to communicate with the authorities. The most common procedure is through dialing 9-1-1. The administrators and support staff have direct lines to the police department and its officers. They can quickly get in touch with the authorities if need be.
The second option, which is more of a last resort, is through the school's radio channel. Through the channel, the high school can communicate with other schools in the district, as well as the police. Once the police are at the scene, they establish contact throughout the drill using the All Schools Channel.
"I think they are very important to be prepared for any unforeseeable incident," resident Sarah Greene said.
One controversial topic is if security officers should be allowed to carry a weapon.
Greene says she "would not be comfortable with the police having concealed weapons in the school," but believes, "it might be a good idea if they had weapons someplace close where in the case of an emergency they would have weapons available."
"I think that there should be new and different procedures in addition to fire drills, evacuation drills, etc. Everyday there's becoming new and different and unique crimes and we need to know how to be prepared for them at all ages," freshman Jennifer DeStefano said.
About the Contributor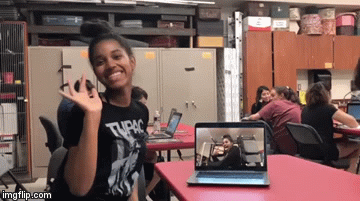 Isis Kirkland, Editor-in-Chief
Isis Kirkland is a senior at Glen Rock High School. This is her fourth and final year writing for The Glen Echo. In her free time, she enjoys writing,...