Summer reading option favorites
The Glen Rock High School has posted their summer reading assignments on the school website. The summer reading for the English courses are unlike those for many of the other classes. The English courses give you a list of choices of books to read, while other classes gives you an assigned book.
The English teachers of each level have spent many hours of their time putting together the list of summer reading book options.
"The list that we have now is basically the work of a couple years all together," English 10 and Journalism teacher Mr. Jason Toncic said.
The goal of the English 10 teachers over the past few years has been to eliminate books from the list which have movies made of them.
"Last year we added The Martian, which was my suggestion, but the movie came out so now we have to remove that," Toncic said. "That's out, off the list."
Toncic's favorite from the list is Ender's Game. When he read the book in high school, he explained, he felt a "resonance with the character."
About the Contributor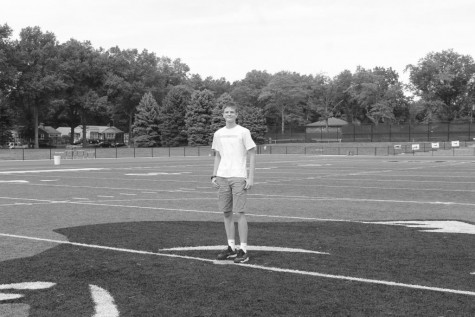 Carter Stansel, Staff Writer
Carter Stansel is a freshman at Glen Rock High School. He loves playing baseball and basketball. He enjoys following the Boston Red Sox and one day hopes...