Underground construction expected to halt occasional sewage floods
Ground will be broken in the Sports Lobby and Art Wing areas to repair a previous construction folly starting Monday after graduation.
"[The construction will take place in the] Sports Lobby, through the hallway, running past the sculpture room and C130, the Photography Room," art teacher Ms. Debbie Cella said. "It's going to continue to the administrative hallway, right through Special Services and to the parking lot towards the football field."
"
It's quite the project."
— Ms. Debbie Cella
Throughout the 2015-2016 school year, sewage has backed up into classroom drainage pipes three times as a result of the construction error that occurred during the building of the new Art and Science Wings several years ago.
"They brought in a company that scoped it," Cella said regarding the future construction site. "It's a little more extensive than they had hoped."
When the company performing the repair surveyed the site, they marked the Sports Lobby with annotated tape.
"Thats where they are basically going to take the floor out where the pipe is, remove it, and put a new one in," Cella said. "They will dig everything out, put the new pipe in, put a new sub-floor in, and then it will be ready for tiling."
Cella also commented on the extended length of the project.
"It is quite a project," Cella said. "They are hoping [it will last] about three to four weeks."
Compared to other construction that Cella has seen in her career in Glen Rock High School, she believes that this is a big project.
About the Contributors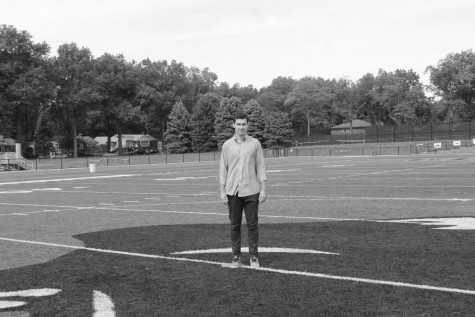 Lee Hasselmann, Staff Writer
Lee Hasselmann is a junior in his first year of Journalism. Lee enjoys playing soccer with his friends, going on hikes and playing Frisbee. His favorite...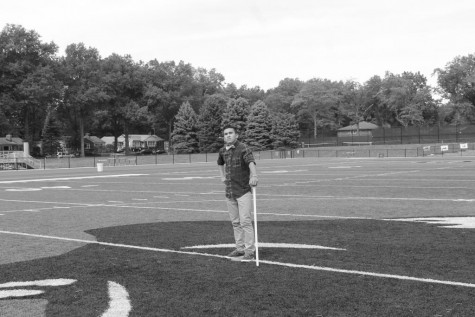 David Martinez, Staff Writer
David Martinez is a junior in Glen Rock High school. He has been playing soccer at the school since his freshman year and plays other sports such as track...