Butler family recreates Outdoor School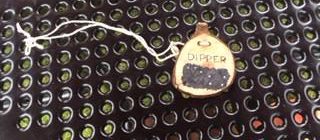 The Outdoor School is a four-day residential program at Shaver's Creek reservation in Petersburg, Pennsylvania. It is run by Pennsylvania State University's nature center as well as its students and faculty. The goal of the program is to provide children with a positive, outdoor education experience.
In the summer of 2014, Catherine Butler, a former student, got involved with the Outdoor School program. During that nature-filled week, she found her love for teaching children as well as the environment. Recognizing the importance of environment education, she decided to bring the Outdoor School to Glen Rock, her hometown. Catherine, along with the rest of the Butler family, began educating and organizing outdoor activities at Byrd, Central, and Hamilton elementary schools to teach others children about the outdoors, essentially adapting Penn State's program.
Since 2015, the Outdoor School program has expanded to include juniors and senior taking environmental science. On Tuesday, June 7th and 9th, over 60 environmental students visited Byrd, Central, and Hamilton to spread their knowledge about the environment. Both days were split into two sessions, with the first from 7:50 a.m. to 11:15 p.m, and the second from 11:50 to 2:45 p.m.
Ann Butler, a sophomore and Catherine's sister, was in charge of planning and orchestrating the program this year. Besides organizing the dates with principals and teachers, Butler created and laid out materials for the activities.
"While the event was going on, I did laps around to the different schools to make sure things were running smoothly," Butler said.
Accompanied by the students were science teachers Ms. Sonia Bawa and Ms. Jennifer Ammirata. According to Ammirata, the outdoor activities focused on several important biology and environmental concepts, such as photosynthesis, predator and prey relationships, and using a compass.
"It was great to see the students step up at take charge of the different groups. It was also nice to see them interact and educate the kids," Ammirata said.
Sydney Pifer ('17) enjoyed her first environmental trip and felt good to give back to Byrd, her old elementary school.
"Spending time there brought back old childhood memories," Pifer said.
Although there isn't a set date for the trip next year, the science department hopes to continue being involved with the Outdoor School program.