Students learn roller coaster physics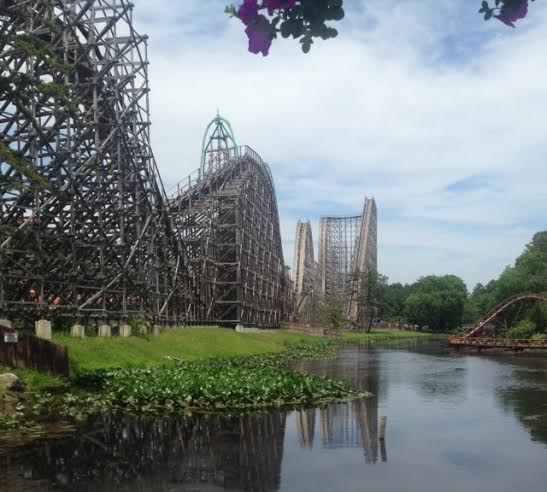 Velocity, momentum, and kinetic energy are three of the most important concepts taught in physics. However, many people do not know — or consider — how or where these ideas apply in the real world. Roller coasters are one of the most common applications of physics in the real world.
On Wednesday, June 1, physics teacher Irene Bickert-Fink, along with a few other chaperones, accompanied over 100 students, mostly juniors, on an annual trip to Six Flags Great Adventure, a popular amusement park in Jackson, NJ. Students boarded coach buses at 8 a.m. and arrived back to school at around 6 p.m. On the trip, they went on rides and, in the process, learned more about the physics behind roller coasters.
"Before the trip, my physics class did a unit in which they examined different designs of roller coasters and discussed important physics concepts, such as G-forces, which has to do with the ride's acceleration before and during its descent. We also went over other concepts, like velocity, momentum etc…,"  Bickert said.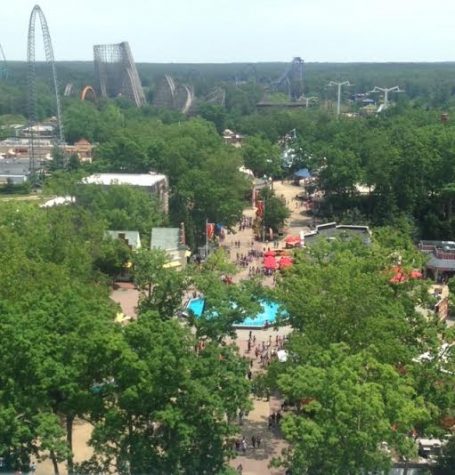 Erin Dunn ('17) had a fantastic time on the trip.
"I don't normally like rollercoasters, but I really enjoyed the ones at Six Flags. I went on the Dark Knight, Green Lantern, and Superman, which were all pretty intense," Dunn said.
Tricia Whyte ('17) also liked the trip and felt it was a good mix of learning and having fun.
"Being on the rides was like being in a giant physics lab since all of the different aspects of physics were happening at once. It was so much fun and so interactive at the same time," Whyte said.
Isha Slavin, a sophomore who goes up for science, believes this trip is similar to a few in the Model UN club.
"We have taken a few trips in Model UN so we can imitate the political concepts we learned in the club, which is what we did on the Six Flags trip, except with physics," Slavin said.
Along with the other science teachers, Bickert would like to continue the tradition of visiting Six Flags to teach students about the physics of roller coasters in the upcoming 2017 school year.