Spanish teacher returns to school
Ms. Sita Patel watches her students' eyes light up when her lessons make an impact. It brings her happiness to know that she is teaching them, but it isn't enough.
She yearns to be once again gain new knowledge everyday. After years of teaching Spanish, Patel knew it was time to go back to school.
"I realized that as much as I like teaching, I'm not ready to not be a student. I miss being a student so I think it's time to go back," Patel said.
After applying to the doctoral program at the University of Pennsylvania and New York University and the Master's program at City University of New York, she plans to attend CUNY this coming fall for her M.A. 
"I applied to UPenn and NYU," Patel said. "It was sort of a long shot, but I thought I'd try it anyway. I definitely need my Master's before I can pursue Doctorate."
She is studying for her Master's degree in Linguistics, focusing mostly on Neurolinguistics. She hopes to eventually get her PhD in Linguistics and pursue a career as a professor and do research.
Going into her teaching career, Patel always knew she was eventually going to go back to school.
"I was never sure how it would exactly happen or when, but I knew I wasn't going to stop at my Bachelors," Patel said.
Patel can speak Spanish, French, English, Gujarati (an Indian language), and a little bit of Russian, Italian, Sign Language, and Hindi.
Even though Patel is looking forward to go back to school, she is going to miss Glen Rock a lot.
"I've made a lot of teacher-student relationships, and I'm going to miss them a lot," she said.
Lewis Friedenthal, freshman, considers her to be one of his favorite teachers.
"Spanish II Honors is definitely a really hard class. It's something that I struggle with, she's always here for extra help and she's always available just to talk too," he said. "I'm going to miss her. She's is just a great person I've really bonded with. She has a smart sense of humor. She's just a great person."
About the Contributor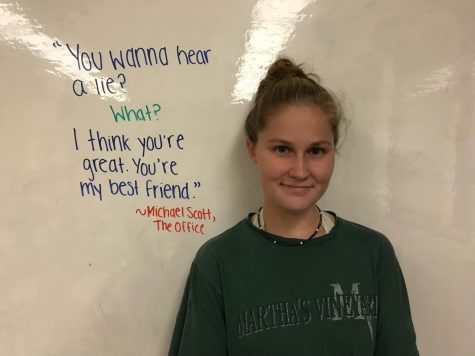 Kate Casey, Editor-in-Chief
Kate Casey is a senior at Glen Rock High School and this is her fourth and final year writing for The Glen Echo. She volunteers at a tutoring program for...