Campaign posters clutter hallways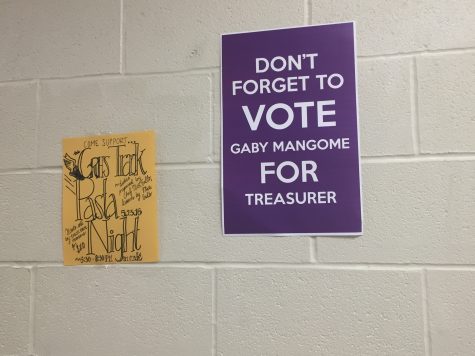 The election season has come to a close.
During the hectic time in which students ran for their desired positions to represent their grade, campaign posters were hung down the hallways. The campaign posters were one of the best ways to capture the attention of students and gain their votes.
The students who were running took time and effort during their day to create a unique slogan or picture for their posters. Students were allowed to hang up the posters, as long as they were appropriate, not offensive, and didn't cover anything important that could affect the safety of students and staff, such as fire alarms.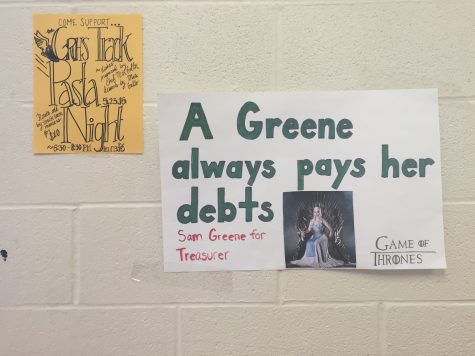 The candidates were responsible for hanging up the posters and taking them down. The students found out about the rules regarding the posters when they applied for the position.
"There are a lot of posters up, which is fine and not a big deal, because you want to promote yourself as a candidate," Katherine Bennin said. "But you need to take the responsibility of doing it in a respectful way."    
Even though the posters seemed to clutter up the hallways, there was no official rule as to how many posters the candidates could have. As long as there were no posters on the floor creating trash, it was fine to hang up as many as they felt were needed.