Same birthday, different schools: Twins and triplets of Glen Rock High School
There's a sensation that amputees feel called "the phantom limb."
Having been so accustomed to having the arm or leg that is now missing, they still attempt to shake a hand, grab a railing, or kick a ball, despite their now-missing limb. The mind knows that it's not there, but still, their instinct prevails.
For some, the trauma is not as severe as a lost body part; Mary Kate and Bridget Horton have never lost a limb. Neither has Sarah Harwick.
Yet, what these three girls have in common is somewhat similar. Their siblings, whom they had attended school with since before kindergarten, are now attending different high schools.
It's an odd feeling for the girls to describe. As the Hortons explain, they rarely see their triplet brother anymore. It almost sounds like they're talking about an estranged cousin, not the brother that they live in the same house as, and used to have every class with.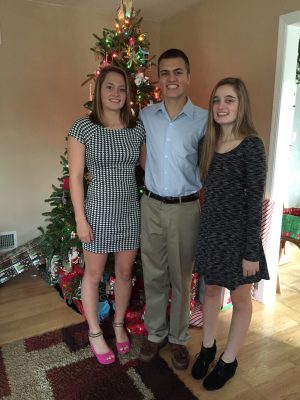 In the beginning, going to different schools was slightly easier for Sarah Harwick and her twin brother Jack. They both would agree that having a little more independence from each other wasn't necessarily a bad thing, but, of course, it was going to take a little getting used to.
Their stories are different, but they share a common bond. Both the Horton triplets and the Harwick twins had become accustomed to sharing a teacher, homework, and school projects. But, as high school rolled around, they found that their priorities and goals for the future differed.
Although the siblings shared a past that had included one another for as long as they could remember, their paths were about to diverge.
Why they chose different schools
The transition happened for both sets of siblings a little more than two years ago, when the five- now juniors in high school- were entering their freshman year.
Riley Horton knew, starting in about fifth grade at Academy of Our Lady, that he would be going to a different school than his sisters after middle school. Yet, when the time came for him to decide where to go after AOL, it was hard to do.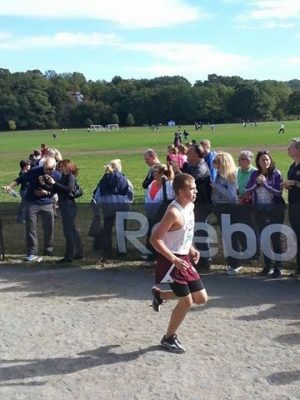 Horton was looking for something more than just an average high school.  He wanted one that focused heavily on academics, rather than sports teams.  Sure, he was willing to participate in clubs and after-school activities, but his learning and studies came first. This was something that the rest of his family had noticed about him from a young age. He wanted something that would be more of a challenge. He had looked at a number of different schools, one that felt like the best match for his interests.
St. Peter's Preparatory High School fit best. Horton liked the campus as well as the idea that it was a place to meet new people besides the ones from his old school.
"I liked it a lot. I liked the central community, I guess, and it was just kinda something different," Horton said.
His sisters, Bridget and Mary Kate Horton, had more definite ideas about where they wanted to go. They thought Catholic schools in the area didn't meet the standards of the high school they had in mind, and decided that Glen Rock High School made the most sense for them. It had more of what they were looking for, such as more people and a focus on sports.
"We didn't really have an interest in going to a Catholic school," said Mary Kate, who sometimes uses the nickname MK. "We wanted to break out of it, I guess, and change our ways."
The girls describe Glen Rock High School as a welcoming environment. At first, the two sisters found it was a bit intimidating. One might think that the transition from a small Catholic school to a bigger public school would be difficult, but Bridget and MK seem to make it work.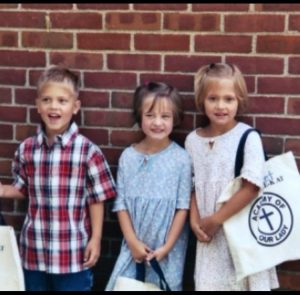 Not only did the girls have to get used to not going to school every day with their brother, they also had to adjust to not having any classes together, including lunch. Most of their time spent together was at soccer practice or lacrosse practice. This may seem like a lot of time, but it was a lot less than what they were used to.
Choosing the right high school wasn't as hard for Jack Harwick. Influenced by his two older brothers, Bergen Catholic had always been the high school he wanted to attend. He had been involved with the school ever since his oldest brother, Tim, had gone there, and he got to know it even better after his second oldest brother, Matt, went there.
Attending a Catholic high school was something most girls did after graduating from AOL.  Immaculate Heart Academy (IHA) was where a lot of Sarah Harwick's friends were going, so she decided to do the same.
However, by the middle to end of her sophomore year, Hawick began to feel differently about her decision. She didn't like it as much as she thought she would.
"I really wanted to go to IHA, and I was really excited, but then after my experience wasn't as good as I hoped it would be, I kind of was thinking about some of my friends who were here," she said.
During spring break of her sophomore year, Harwick shadowed one of her friends who went to Glen Rock to compare it with IHA and see if she would like it better. She was surprised at how much she liked it, and at how different it was from both schools she had gone to in the past.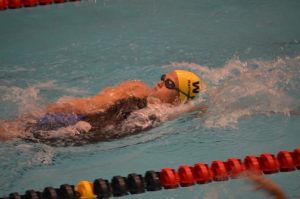 Although her parents did not think Glen Rock would be a good school for her at first, they were willing to give it a chance and see how she liked it.
Harwick transferred to Glen Rock in the beginning of her junior year. The transition was better than she expected it to be. She knew some people going to Glen Rock from her time playing rec sports, and a few who had attended AOL and transferred for their freshman year.
The split before the split
It was the first day of fifth grade at AOL when Riley Horton found out that he would be in a different class than his sisters. Ever since preschool, the triplets had not only attended the same school, but also shared the same classroom and teacher almost every year. That year, when Riley, Mary Kate and Bridget started out, they didn't know that they would be separated.
It was typical for the school to keep twins and triplets together until fifth grade. And when the siblings got to that grade, the school would separate the twins or triplets with two different teachers, to see how they would cope.
When Mrs. Patty Horton found out that her children were going to be separated with different teachers, she didn't know what effect it would have on them.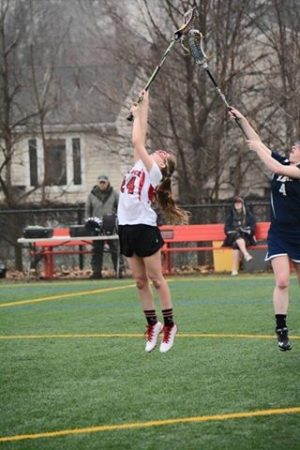 "They're not twins, and if there were three sections, we wouldn't mind, because they would each have a class to themselves, but now you are arbitrarily choosing which two are gonna be put together in the same class, and then that leaves one out, and so I said you know that's kinda unfair based on what the teachers have been telling us, that absolutely there's no reason for them to be separated," Mrs. Horton said.
Several different possible outcomes could have occurred-a drop in their grades, one feeling left out or not included when it came to assignments, projects and tests. The two who were together in one class could become closer than the third. These were all things the Horton triplets and their parents worried about.
As it turns out, Mary Kate and Bridget were put together in one class, and Riley was put alone in the other.
Patty was particularly worried for Riley. Despite the worry, the transition was smoother than expected. Riley was fine with being separated from his two sisters, realizing it was bound to happen sometime in the future when they had already planned to go to different high schools.
Riley did well on his own, and managed all of his work. This was largely due to his liking for his teacher.
''Nobody didn't want to go to school, everybody was ready to go to school every day, it worked out fine,'' Mrs. Horton said.
The following year in sixth grade, Riley, Bridget, and Mary Kate were put into the same class again. Mrs. Horton says that this wasn't at her request. Rather, the school realized that there wasn't a need to separate them in the first place.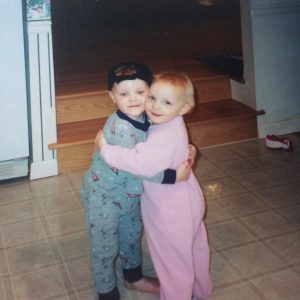 Sarah and Jack Harwick were separated for their first time in first grade.
It turned out that the change did affect them in different ways. It seemed to have more of an effect on Jack. He often found himself wandering around the classrooms of Sarah and his older brother, Matt.
Although their classrooms were located just down the hall from his, his behavior still could have affected how he was doing in school. It was clear that the separation was doing more harm than good.
Mrs. Harwick wished that they hadn't put Sarah and Jack in separate classes to begin with. However, after that first year, it wasn't as big of a deal for them to be in two separate classes.
Effect the switch had on them
Although the triplets still live in the same house and see each other almost every day, they all agree that they are not as close as they were when they attended the same elementary school and middle school.
Riley knew when he chose St. Peter's that it came with more than the average amount of school work. He knew he would be spending most of his free time doing work for his school, rather than having leisure time to spend with his family and friends.
"He's always upstairs in his room studying and doing his homework," Mary Kate said. "He'll come down every once in awhile, but we don't really get to hang out with him or see him that much."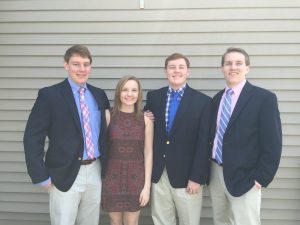 Riley, on the other hand, saw some benefits to the new chapter in their life.
"I think I needed a little bit of space from my sisters, cause I've been with them like my entire life, and I thought by going to a different school, it'd be a good opportunity to make new friends and meet people who I guess were outside the general circle of people we already knew," he said.
Along with less free time, and having significant amount of schoolwork, Riley also had to dedicate two hours of time to commute to and from school.  He needed to make the adjustment of getting up almost two hours earlier to make his train and get to school on time.
"I guess that's one major aspect of going to a different school that I had to get used to," Riley said. "I get up at like six every morning, and they get up at like 7:45, and then I don't see them until the end of the day."
For Bridget and Mary Kate, school is just a walk around the corner. On two Wednesdays of every month, Riley's teachers have morning meetings that require students to come in two hours later than the normal time. This allows Riley and his sisters to get ready and see each other in the morning for those two days.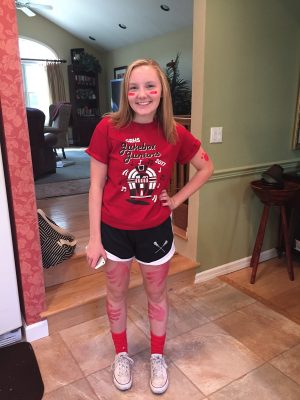 For Jack and Sarah, it feels as if they have more to talk about since they parted ways. Sarah likes that at the end of the day, she can tell Jack about her day, and he can tell her about his. It makes it easier for the twins, as far as the social aspect of their lives.
Before going to different schools, Jack would hang out with his group of friends, and Sarah would hang out with hers. There was, however, a sense of awkwardness when Sarah would become friends with one of Jack's friends, and vice versa.
"Boys make that like funny aspect, they always have those like jokes, and so it wasn't more him, just overall like him and his friends, because he has this funnier side to him when he's with his friends," Sarah said.
By going to different schools, it allows each to have their own circle of friends that don't interfere with one another.
There are still times when Sarah wishes that she could go to the same school as Jack. She misses him and his friends lightening the mood at school by cracking jokes or making funny comments. Both agree that they feel more free not being attached to the other.
"I don't really have to do everything she does now, we don't always have to do the same thing." Jack said.
Leave a Comment
About the Contributor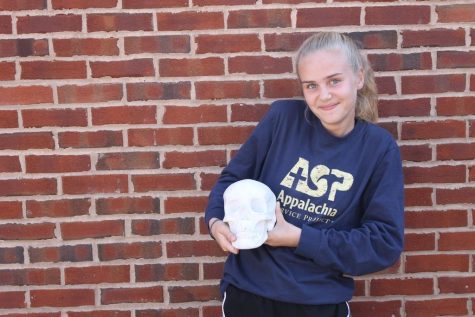 Catherine Bennett, Senior Staff Writer
Catherine Bennett is a sophomore and is taking Journalism for her second year. She enjoys running track, cross country, and theater. Catherine also has...