Relay for Life shines despite poor weather
Glen Rock High School hosted its annual Relay for Life on May 14 to 15 at Alexander Hamilton Elementary School.
This year, Glen Rock's Relay for Life raised $40,982.44.  There was a total of 19 teams and 169 participants overall, however, it was considered to be quite smaller than past years due to the loss of several large teams such as St. Luke's Youth Group and the Ridgewood Interact Club.
"The turnout was low based on the loss of several large teams and the weather. Fortunately, a large crowd did return for the luminaria ceremony at 10:00," said Ronald Panicucci, the chairman of Relay for Life of Glen Rock.  "The overnight attendance was sparse so there weren't many participants to enjoy the Zumba, line dancing, karaoke and International Space Station flyover, which all took place and were enjoyed by those who did attend."
Co-adviser Ms. Amanda Sproviero attributed part of the limited attendance to an event the night before.
"The high school teams were also extremely small, and a small part of that has to do with the junior prom being scheduled for that Friday night before," said Sproviero, who is also a math teacher at Glen Rock High School.  "Despite the small turnout, the spirit was larger than ever and we still raised a significant amount of money for a great cause."
One of the ideas to increase participation again would be to bring Relay for Life back to the high school field.  It is also important to reach out to different groups around the area, such as religious, business and civics-based organizations.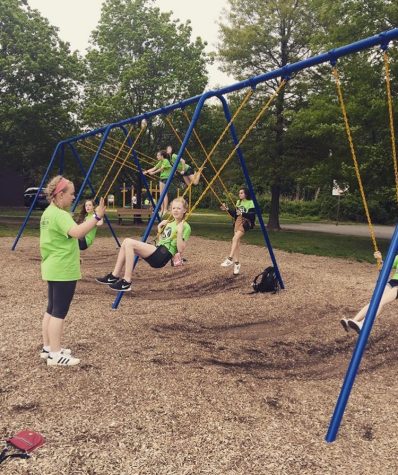 "Being involved with Relay for nine years, I've observed the peaks and valleys in participation based on the connections people have with a cancer story," Panicucci said.  "The troops will rally in support of a relative or friend working through a cancer diagnosis and become actively involved with Relay.  Then, as time passes, those rallies fizzle."
This year, there were many fundraising opportunities.  The committee planned several "dine out and donate" events as well as a fundraiser at Painting with a Twist in Glen Rock.  Throughout the year, the high school committee members held bake sales to raise money and awareness.  There will also be a car wash on May 21 at the Maple Rock Exxon.
"The community fundraising, was better than ever but individual fundraising, especially from the high school teams, was lacking," Sproviero said.  "I plan on holding an assembly and more general meetings around November to January where we will be handing out the registration forms and youth forms, so that every student is aware of the necessary paperwork."
In preparation for next year, the high school committee is planning to move to smaller teams that are club and sports based.  Although the teams will be more divided, there will still be one high school shirt so that the students are still unified.  The committee is also looking to have more members and more interest overall so that there are more hands to get everything done.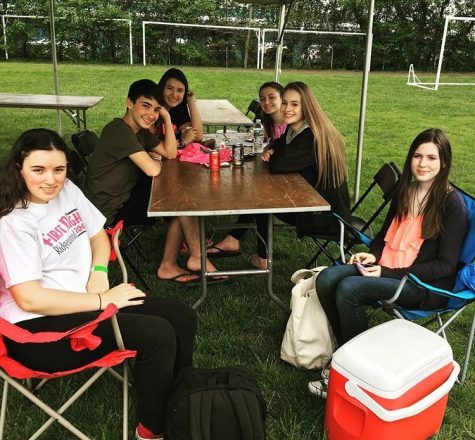 "I hope students see how important this event is, and if this decline continues, we may be forced to remove the Glen Rock Relay for Life and that would be very unfortunate," Sproviero said.  "Students need to know how touching, important and fun this event is and try to pick up the attendance for next year!"
Panicucci sees the drop in attendance for Glen Rock's event optimistically, citing the rise of other programs.
"I've commented to many that the drop in the Glen Rock Relay attendance isn't due to a loss of interest in the cause, it's due to the startup of many other Relays in the North Jersey area.  As a result, many teams who started out at Glen Rock have moved closer to their homes and do continue to participate at alternate locations," Panicucci said.  "I also constantly remind myself that everything we do around Relay truly goes toward changing someone's life.  It's a great feeling to go home tired when it's done but know we've made some difference in improving the world."
About the Contributor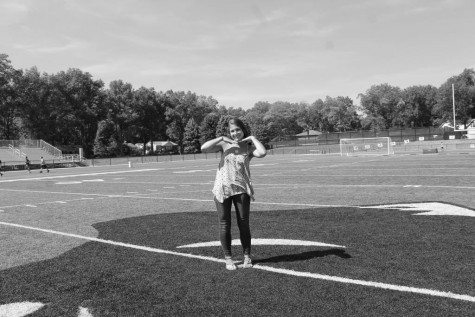 Christina Howie, Copy Editor
Christina Howie is a returning Glen Echo staff member.  This year she is assuming the position of Copy Editor.  As a senior at Glen Rock, she plays...