Burgoyne chases down future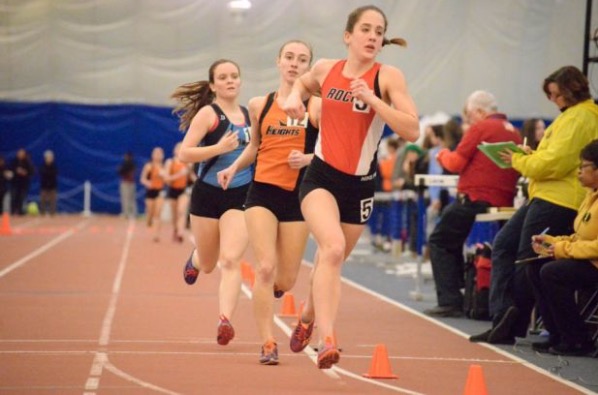 Jane Burgoyne, a senior, has committed to Moravian College to run track and cross country.
Moravian College is located in Bethlehem, PA, and has a stand-out Division 3 athletic program. The women's team recently won its ninth straight Landmark Conference in outdoor track.
Burgoyne found her future school when she decided to visit on a whim because she was nearby.
Previously interested in lacrosse, Burgoyne began running as a sophomore and made varsity her first season.
Coach Stacey Gallo, who has been coaching Burgoyne all three years of her high school running career, was the one who encouraged Burgoyne to join cross country in the first place.
Once she found her place on the team and discovered her love for running, Burgoyne automatically began thinking about continuing her running career into college.
Coach Gallo explained that a large part of long distance running is pacing yourself and knowing your strengths and weaknesses as an athlete. When Burgoyne uncovered her ability as a runner, she seemingly never stopped working to improve her times and techniques.
"In all of my years coaching here, Jane is the hardest worker I have ever met," explained Gallo. "There are few athletes I've had that have never complained, ever."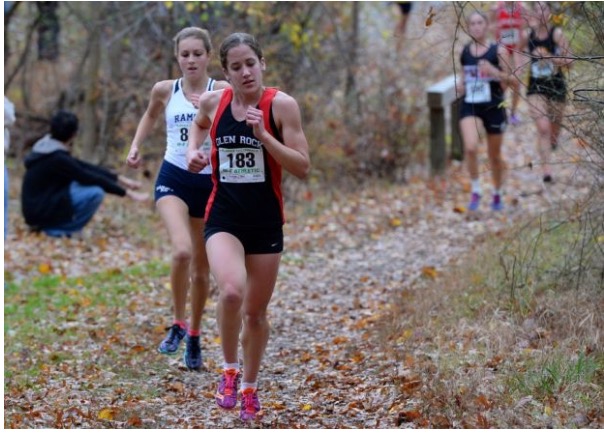 Teammates and coaches love to work with her because she is kind and very reliable.
As an athlete, Burgoyne enjoys cross country more than track because she loves the longer distance and nice courses that she gets to run, such as the course at Garrett Mountain that the team competes at.
"I really enjoy the team aspect of how we cheer each other on and support one another on and off the track," said Burgoyne.
Burgoyne, who is now a captain for the team, played a large part in the Glen Rock girls track team winning the league title in 2015 and 2016. She scored points in the mile and the two mile.
"It was a great feeling to be part of such a talented group of people and for the coaches who really took the time to motivate everyone and to really push us to be the best athletes we can be," said Burgoyne, reflecting on the league meet held last Monday.