Mahoney raises awareness for dating violence
Teachers at Glen Rock High School will be encouraged to donate five dollars to wear jeans on Friday April 8th. All the money collected from this event, orchestrated by Patricia Mahoney, will be donated to the Kristin Mitchell Foundation.
A devoted friend and loving sister and daughter, Kristin Mitchell was acknowledged by many for her selflessness and benevolence.
Having worked doggedly, Kristin received her bachelor's degree from St. Joseph's University on May 14th, 2005.
She had a career in food marketing already lined up and the stars had seemed to align perfectly for Kristin.
However, she never made it to her first day of work.
On June 3, three weeks after her graduation, Kristin was violently murdered by her boyfriend in her apartment at the Riverwalk at Millennium in Conshohocken, Pennsylvania.
Kristin had become yet another victim of dating violence.
This upcoming Sunday marks the tenth annual Kristin's Krusade, a 5K Run/Walk in memory of Kristin Mitchell hosted by St. Joseph's University in Philadelphia. The run is sponsored by the Kristin Mitchell Foundation.

"The goal of this foundation is to provide education about the topic of dating violence, abuse, and coercive behavior," said Mahoney, head of the English Department at Glen Rock High School. "Additionally, the Foundation has worked toward having legislation passed in Maryland (my cousins' home state) to ensure that this topic is covered in school health programs."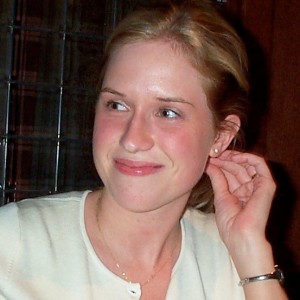 The foundation was established by Mahoney's cousins, Bill and Michele Mitchell, in memory of their daughter, Kristin.  
Following the horrific tragedy, Bill Mitchell actively speaks at high schools, colleges, and universities throughout Maryland, Pennsylvania, Virginia, and Washington, DC, in hopes to educate individuals about the prevalent issue of dating violence.
Mahoney believes that Bill and Michele have endured such a devastating loss with such strength due to their devotion to educating the youth about emotional and physical abuse in relationships.
The Mitchell family has been instrumental in passing legislation in Maryland which ensures that the topic is addressed in schools and its enormity is heavily emphasized. They continue to bring their message to a larger national audience.
"Kristin's father is my cousin,  and Kristin's grandmother is my 93-year-old Aunt Dot, my godmother and my dad's dear sister. My Aunt Dot is one of the greatest gifts in my life," Mahoney said. "Kristin's parents, Bill and Michele, are very special people.   They are much more than cousins to me.  I am deeply inspired by their strength and courage in the face of unimaginable loss."
Mahoney approached Principal Arlotta with the fundraiser idea and was greeted with support. Although much of the faculty is already familiar with Kristin's story, they continue to support Mahoney and her impactful cause.

In addition to Mahoney, several people in the school are assisting in the collection of money—Mrs. Pierri, Mrs. Weisberg, Mrs. McNicholas, Mrs. Crowley, and Mrs. Davitt.  Furthermore, Dr. Regan is helping in the Board of Education Office.
Although Mahoney's goal is  simply to raise awareness about domestic violence, she reports that her colleagues are donating generously, many contributing more than the suggested donation.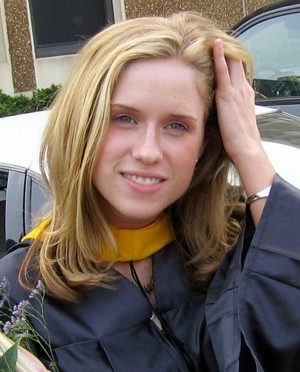 "Mostly, I want people to be aware that this problem exists, that these behaviors—which are not necessarily physical behaviors to start—are warning signs that should not be ignored, and that there are things that we all can do if we know someone who is being abused—or even if we suspect that there might be abuse," Mahoney said.
According to Glen Rock High School's Students Assistance Counselor, Danielle Helder, one-third of teenagers are involved in a violent relationship.
"It's happening a lot more often than people would like to think," Helder said. "This is a phenomenon where people don't think it's happening to them. It's one of those things where people don't reach or seek help because they are embarrassed."
Recently, the issue has been gaining attention, especially in the media.
In recent years, there have been several high profile cases, Kristin's being just one of them. Another case shortly following Kristin's detailed the story of Yeardley Love, a diligent student and varsity lacrosse player at the University of Virginia, who was violently murdered by her boyfriend.
"When I was a senior in high school, one week before we graduated, there was actually a case very similar to Kristin's in my class. A member of my class was murdered by her ex-boyfriend on the night that we all gathered to receive our senior yearbooks," Mahoney said. "It was a horrific nightmare, as you can imagine. That was in 1978.  No one talked about 'dating violence' back then."
Such cases continue to appear amongst relationships in both high schools and colleges across the country. The severity of the tragedies continue to illuminate the very real issue of dating violence.
"I have spent my entire adult life working with young people," Mahoney said. "If my commitment to this cause helps one person, then it will have been worthwhile."
To read more about the dangers of domestic violence and The Kristin Mitchell Foundation visit:
http://www.kristinskrusade.org
http://www.whendatinghurts.com