Junior ice hockey player has chance to beat brother's record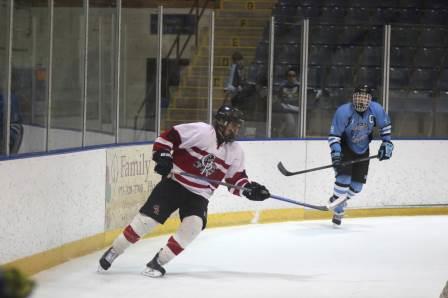 Three more points.
There is only one game left in the Glen Rock Panthers ice hockey season: the state championship game.
This will be Jake Kinney's ('17) first attempt to win a state championship game, as the journey was cut short last year due to a 3-2 semi-final loss to Ramsey.
Yet this is not last year and Kinney has only gotten better. He has recorded a new season high in points with 57 this year.
Kinney currently has 139 points over his entire high school career and has recorded all 139 of these points over 82 career games.
However, his 142nd point will without a doubt be the most meaningful, whether it be by goal or assist.
Entering the state playoffs, Kinney needed 18 points in a maximum of five games but what looked to be merely impossible quickly became a reality.
Netting 15 points throughout the playoffs, Kinney now needs just three points to break his brother, Jimmy Kinney, and Greg Andrake's record of 141 career points. Jimmy and Andrake are both graduates of the 2010 class. Jimmy played 84 career games while Andrake played 94. Jimmy sat out most of his junior year due to an injury.
On March 6, Glen Rock will play Ramsey at 6:30 at the Prudential Center for the Public B state final.
If Jake matches or surpasses his brother tonight, he would have beaten him to the point total by one game overall.
The Panther's will be competing for their first ever state final. They have won the league four times in a row and now have their hopes set on a state title.
Jake Kinney, however, is more focused on what's at stake and not breaking his brothers record.
"That won't be on my mind," he said. "The only important thing is that we win the game and worrying about points won't help accomplish that."
There is some truth to a rivalry between Jake and Jimmy. Jake Kinney does admit that he likes to torment his brother about being close to breaking his record.
"Yeah I like to mess with him," Jake said. "I've let him know a couple of times over the season that I was getting closer."
Kinney understands breaking his brothers record would give him bragging rights in the house, yet, while it would be nice to do that, tonight Jake's focus will be on bringing Glen Rock its first ice hockey state title.
Leave a Comment
About the Contributor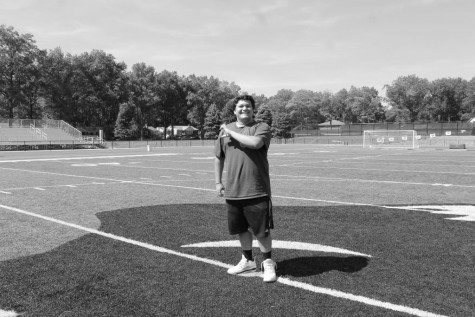 Jack Jensen, Business Manager
Jack is a senior at Glen Rock High School. This is Jack's second year taking journalism. His hobbies include playing sports, hanging out with friends and...