Before the game: Ice hockey state finals preview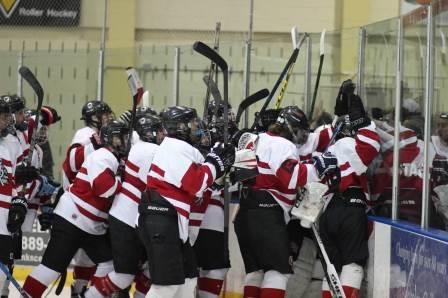 For the first time in school history, the boys' ice hockey team will be playing for a state title.
The game is tonight at 6:30 p.m. at the Prudential Center. The Panthers have won its league four years in a row and continue to dominate. Despite its recent success in the league, the efforts haven't amounted to a state championship.
The Ramsey Rams are coming into this game off of an upset 1-0 win over the 1-seed Middletown North. Ramsey so far has a record of 24-2-2 and their starting goalie Tyler Harmon ('16) recorded 11 shutouts this season, and three of them have come in the state playoffs.
The Panthers have outscored opponents 28-4 in their four state games leading up to the state final. While the Ramsey Rams are outscoring opponents 25-2.
For the Panthers, Jake Kinney ('17) has come alive in the playoffs putting up 15 points over the four state playoff games. Another player to watch will be Eddie Corvelli ('18) who netted 30 goals through the regular season and the league playoffs. Corvelli so far has 45 points but has yet to record a point in any of the four playoff games.
Corvelli's ability to score could prove to be essential if the Panthers find themselves trailing.
Last year in the state semi-finals, Glen Rock was shown the door after a 3-2 loss to Ramsey. This year the team has a chance to redeem itself and avenge last year's loss. At the end of the 2015 school year, Ramsey graduated senior Alex Whelan who was arguably the team's best player.
Last year, Whelan scored a breakaway goal to tie the game at one in the second period. Two Ramsey goals followed later in the period and this would leave the Panthers down 3-1. The Panthers were able to score one goal in the third. However, it would not be enough.
This is Glen Rock's first ever trip to the state finals; the furthest it has ever advanced to is the semi-finals.
This will be Ramsey's third straight state championship game. Ramsey played Middletown North in last year's state finals. Middletown North won the game 5-4. The Rams are now back in the finals looking to take home the Public B state final.
About the Contributor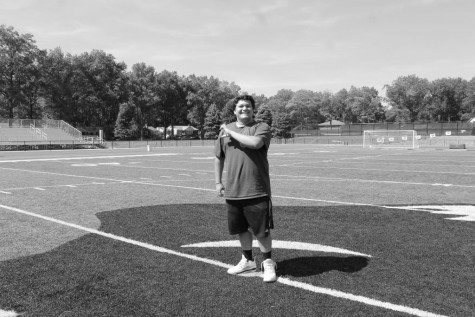 Jack Jensen, Business Manager
Jack is a senior at Glen Rock High School. This is Jack's second year taking journalism. His hobbies include playing sports, hanging out with friends and...