Chinese New Year beckons new adventures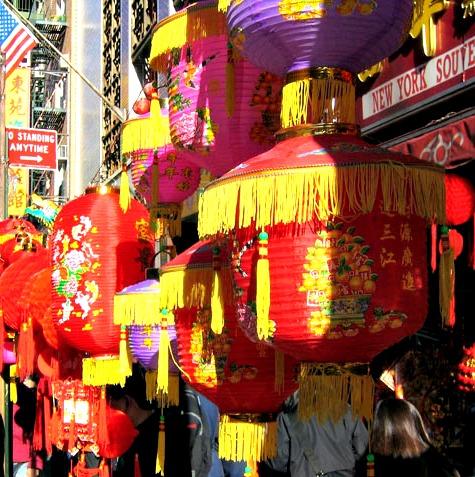 The red of the spherical lanterns fills the cobblestone streets of Chinatown as the curious eyes of students gaze across the streets. The New Year festivities were in full swing and the excitement could be felt in the air.
Students from Glen Rock High School's Mandarin Chinese class will be venturing to Chinatown to learn about Chinese culture and specifically the culture's New Year traditions.
"Students will walk several streets in Chinatown to see decorations and different shops. Students will try to use Chinese to bargain when shopping. This is also a part of Chinese culture," Yu said. "Then Students will have lunch at a Dim Sum restaurant. I will teach them how to say the dishes on the menu and how to order. They are about to use Chinese in authentic setting."
This year, Chinese New Year took place on Feb 8. The 2016 Chinese year is the year of the monkey. The monkey symbolizes mental acuity; those born in the 2016 year are predicted to be intelligent and clever.
"We are celebrating the Chinese New Year," Van Duffelen said. "Our teacher is trying to get permission to be allowed to bring some traditional foods like moon cake and other types of food for celebrations."
The class will be taught about how the Chinese culture celebrates the New Year. Based off of these traditions, the class will complete activities that mimic these events.
"I would like to learn about the daily routine of people who are not American and have a different lifestyle than I do," Carter Stansel ('19) said.
This year is the first year that Mandarin Chinese has been offered as a language for students at Glen Rock High School.
"It's been very different because it's not only spelling out words in Chinese, but we need to learn how to read and sometimes even know how to write the characters," Evan Van Duffelen ('19) said. "The only thing that's been the same is the whole experience of learning a new language, but other than that it's completely different."
Both students and Yu share excitement for the upcoming trip. This is the first time that students from Glen Rock High School have visited the cultured village.
"[I look forward to] students using Chinese language in real-world setting and the interaction with the culture," Yu said.