DECA club participates in role play competition
DECA, also known as Distributive Education Clubs of America, is an organization that helps create leaders and entrepreneurs in marketing, finance, hospitality and management in both high schools and colleges.
DECA has  both a High School division with 200,000 members and a Collegiate division with over 15,000 members. The organization has members in the United States, the District of Columbia, Canada, China, Germany, Guam, Mexico, Puerto Rico and Spain.
The organization allows students to practice leadership skills, like project management and goal setting. DECA's mission statement is, "to enhance the education of students with interests in marketing, management, and entrepreneurship."
According to the official website of the DECA organization, DECA has, "impacted the lives of more than ten million students, educators, school administrators and business professionals since it was founded in 1946."
On Jan. 6, the Glen Rock DECA club participated in the Northern Regional Competition with supervisor, Mr. Frank Manziano and student president, Justin McCollum.
The role play is similar to an interview in which students go in not knowing specifically what they will be asked, and they will then have to present their ideas in front of a judge. Before presenting the students will get 10-20 minutes to read over their case study and to prepare.
There were approximately 3,000 students from more than 50 school in the North Jersey region who participated in the role play competition
A few weeks before the role play, members of the DECA club took a test on information about marketing. To study for the test, members had to go to club meetings and additionally study on their own. The entire DECA competition is scored with the completion of both the test and the role play.
The test is administered online where students answer 100 multiple choice questions regarding their area and team. Although the test is graded like a regular test taken in school, for the purpose of the competition students who take the test get ranked against others based on how well they did. Three students from Glen Rock, Chris Theuerkauf, Will Traphagen and Justin McCollum, got top scores on the online test.
The Glen Rock DECA club meets once or twice a month until the role play gets closer. Then the club meets more often. At each meeting members discuss their topics and go over material for both the role play and the test. Since DECA is a club most of the work is done by students independently and after school.
After taking the online test, students will participate in the role play competition. Alexa Amram, a member of DECA, explained that, "depending on how you do, you could advance to states." 13 of the students who went to the role play competition got a call to go to the state competition in Cherry Hill.
Amram is a part of the buying and merchandising management team decision making. In the buying and merchandising management team decision making, members look at what's selling and what people want to buy in markets in order to get more customers.
Other teams include the retail merchandising team where members decide what to carry in stores in terms of fashion. Another team is the marketing communication team where members communicate with others when there is a public relations issue and help get the word out on a new product.
Amram said, "DECA is a really great club and if you're interested in business you should join."
About the Contributor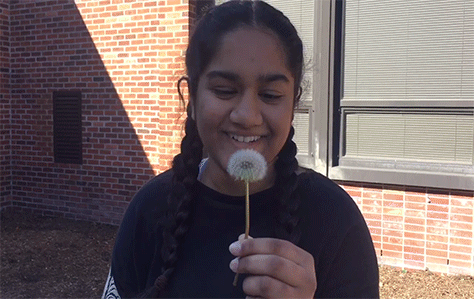 Githmie Goonatilleke, Editor-in-Chief
Githmie Goonatilleke is a senior and this is her fourth and final year writing for The Glen Echo. In her free time Githmie likes watching hockey and thinking...