Glen Rock defeats Hawthorne, faces must win against Manchester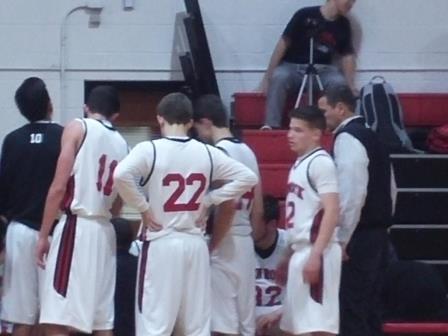 In its biggest game of the year so far, Glen Rock boys' basketball leaned heavily on senior forward Kieran Rooney in a performance that kept its Bergen County Tournament hopes alive.
Entering the game, Glen Rock sat at a record of six wins and four losses. To qualify for the Bergen County Tournament a team must have at least eight wins, making its next two games must wins.
In its first of two must win games, Glen Rock beat Hawthorne by a score of 54 to 39. Glen Rock relied heavily on the efforts of its seniors.
"It was a good team win," Rooney said. "Our offense works best when we get good ball movement and good player movement."
In the first quarter alone, Glen Rock was able to corral nine points off turnovers which paced them to a 22-7 at the end of the first quarter.
Another big story was junior, Josh Frissora, playing for the first time in a week.
"Having Josh back in the lineup is a big help to our offense," senior forward Mike O'Hagan said. "He takes a lot of pressure off of other scorers on the team."
O'Hagan scored 12 points against Hawthorne.
Glen Rock let its guard down towards the end of the first half as Hawthorne was able to pull within nine points, 33-24 lead at half.
After halftime Glen Rock quickly regained form as it was leading 45-26 at the end of the third quarter.
Glen Rock improved to seven wins and four losses on the year.
The Panthers' next game is Tuesday, Jan. 26 at Manchester High School. If Glen Rock can beat the Falcons tit will qualify for the Bergen County Tournament.