Students honor former Giants' coach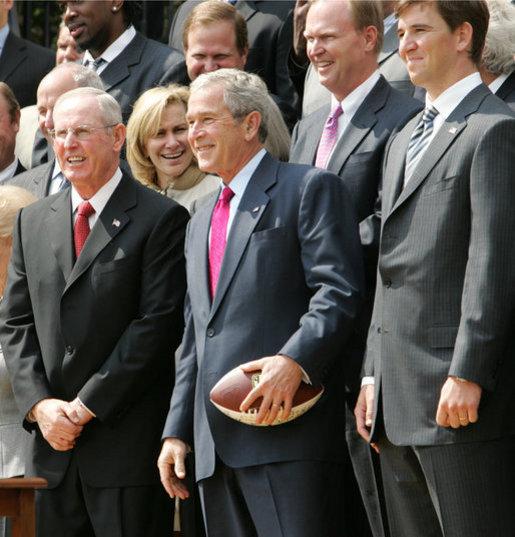 Tom Coughlin resigned after twelve seasons from the New York Giants head coaching position after winning two Super Bowls in 2008 and 2011.
Coughlin led the Giants to a 6-10 record this season, but not without their share of tough losses. The Giants lost an astonishing seven games this season after holding the lead with two minutes left in the fourth quarter.
For many Giants fans, Coughlin's resignation raised some eyebrows as the probable Hall of Fame coach seemed to be enshrined in New York Giants immortality.
Many Glen Rock High School students are fans of the New York Giants as MetLife Stadium is located just 22 minutes from the school.
Glen Rock students gave The Glen Echo their opinions of Tom Coughlin's legacy:
"I think his legacy in big blue will be remembered as the tough coach who led the Giants to two unprecedented Super Bowl runs," Senior Jack Jensen said.
For New York Giants fans in high school, Tom Coughlin is the only coach they can remember since they have been able to watch and understand football.
"Coughlin is like no other NFL personality, he does things the right way, he's more than just a coach to the players, he's a mentor, and I think Justin Tuck put it best, he's a father figure in the player's lives," Senior football player Matt Lange said.
"Images of the Giants improbable Super Bowl run in 2008 in the NFC Championship against the Packers when Coughlin led the Giants to a 23-20 victory with icicles hanging from his face," Senior Zach Waller said. "That's classic Coughlin."
It's not only Giants fans that have the utmost respect for the acclaimed Giants coach:
"Unfortunately, he beat us in both Super Bowls and ruined our perfect season, but he's a great coach and has always been a winning coach and had a winning mindset," Senior Patriots fan Ryan Stolz said.
Over the course of Coughlin's tenure in New York, he led the Giants to a 170-150 record and eight playoff wins.
Although Coughlin did have his fair share of close games and tough losses, Giants fans will always remember his gray hair and "tough guy" demeanor.
Giants' fans will not be left without a quality coaching staff in 2016 as the Giants hired Offensive Coordinator Ben McAdoo to take over at the helm of the personnel.
Maybe one day, Tom Coughlin will have one last go around in the National Football League, but one thing is certain, Tom Coughlin will forever be a New York Giant.