Cage the Elephant – Tell Me I'm Pretty Review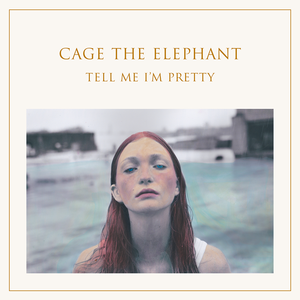 Cage the Elephant released its new album, Tell Me I'm Pretty, on Dec. 18, 2015.
Cage the Elephant is an alternative rock band from Bowling Green, Kentucky. The band comprises of four people: vocalist Matthew Shultz, guitarist Brad Shultz, drummer Jared Champion and bassist Daniel Ticehnor.
The band has four studio albums including its newest release. Tell Me I'm Pretty peaked #26 on the US Billboard 200. The band's other albums include Melophobia, Thank You, Happy Birthday, and their self-titled album.
Tell Me I'm Pretty was produced by Dan Auerbach who is known as the guitarist and vocalist for The Black Keys, a blues rock band.
Compared to Cage the Elephant's past albums, Tell Me I'm Pretty was a big step up. The new album has a slightly psychedelic rock sound which can easily be heard in the first song of the album, "Cry Baby." However, the band still has the same energy that can be found in their older songs like "In One Ear" on their self-titled album.
The next song off the album, "Mess Around," was also their first single which was released Oct. 29, 2015. The single has a solid beat with distorted guitar rhythms, but unlike their past songs "Mess Around" has a 60's beach sound to it.
Tracks like "Too Late to Say Goodbye" and "How Are You True" were more mellow than the rest of the album. However, right after "How Are You True" is the song "That's Right" which has a much more up-beat, pop sound.
The next two songs on the album, "Punchin' Bag" and "Portuguese Knife Fight" have a strong, hard rock, in-your-face sound which was a great way to end the album.
Overall, Tell Me I'm Pretty was a huge improvement for the band both musically and lyrically. The songs in the new album show how the band matured through their lyrics. In addition each member of the band has perfected their musicality to make each song one to be loved by their fans.