Saying goodbye to deceased rockstars
Over the past couple of months, three very innovative, influential, and incredible rock musicians have died. Those musicians being the lead singer of pivotal 90s grunge band Stone Temple Pilots, Scott Weiland, the lead singer and bassist of the hard rock/heavy metal pioneers Motörhead, Lemmy Kilmister, and glam rock icon and Rock and Roll Hall of Famer, David Bowie.
All of these musicians and their bands have respectively influenced a number of popular and underground rock acts, along with a slew of artists of other genres and styles. Weiland has influenced many post-grunge acts of the mid to late 90s and pulled from his contemporary Eddie Vedder's (Pearl Jam) vocal style. Lemmy and Motörhead have influenced a large number of hard rock and metal acts including alternative rock giant Foo Fighters and especially the band's lead singer and guitarist Dave Grohl. Bowie on the other hand has gone much further than the influence on other rock musicians by influencing pop musicians such as Adele and Lady Gaga.
Scott Weiland (1967 – 2015)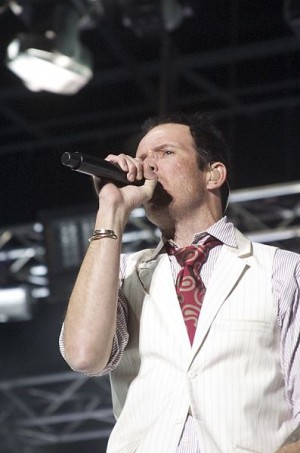 The first of the three rock icons to parish was Scott Weiland. Weiland died on Decemeber 3, 2015 while touring with his new band The Wildabouts. He died of an overdose of a cocktail of prescription pills. His loss hit his former band Stone Temple Pilots, other affiliated musicians, members of the music industry and community, and fans alike.
Weiland was an absolutely incredible vocalist and took the world by storm with his vocal style and the long list of hits released by Stone Temple Pilots (STP).
Stone Temple Pilots, still active, released six albums with Weiland and gained major fame and critical recognition from their 1992 debut Core. Core is a hard-hitting, interesting mix of metal, punk, alternative, and straight rock and roll, and created a whole new community of grunge musicians outside of Seattle.
Weiland had a serious drug problem using all kinds of drugs from opiates to cocaine to the abuse of medicinal drugs. His drug problem lead to his removal from STP and the ultimate departure of the band's former sound and fanbase. What hurts the most is that Wieland let his drug problems ruin what he did best and ultimately destroyed his career and his life. He could have had no career at all without the use of drugs because perhaps they were what really fueled his songwriting and performances, but the rock world will never know what could have been without them.
Scott's legacy and loyal fanbase will forever live on and bands will continue to pull from his vocal style and from STP, as well.
Ian "Lemmy" Kilmister (1945 – 2015)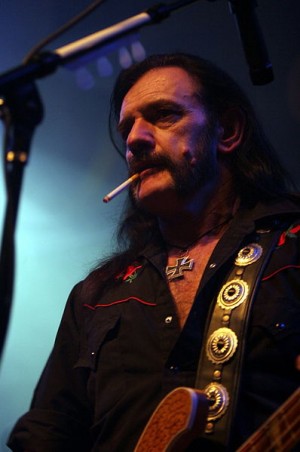 Later, the same month of Weiland's death, the rock world lost another legend. Lemmy Kilmister or simply "Lemmy" died on December 28, 2015, after an 18 month battle with cancer. Lemmy managed to make it to 70 years-old before the time of his death.
Lemmy formed Motörhead back in 1975 in vein of Led Zeppelin, Deep Purple, Black Sabbath, and several other British rock and roll groups. Lemmy and Motörhead were one of the pioneers of the New Wave of British Heavy Metal, which took the UK by a storm in the late 70s and early 80s with bands other than Motörhead like Iron Maiden, Saxon, and Diamond Head. All of these bands built off each other and had strong bonds to one another, and Lemmy was the exact image that reflected upon this new wave of metal musicians out of England: loud, greasy, and dirty rock and roll.
Lemmy was an innovator in the metal genre. He combined old school rock and roll musicality with heavy metal ethics, which had a huge impact on the metal community by influencing hundreds of aspiring artists and bands metal and nonmetal alike.
Lemmy lived hard and fast, just like his music, and he wanted his fans to remember him in that exact manor. And for that, Lemmy really had a enriched life because he got to do what he loved and died doing it.
David Bowie (1947-2016)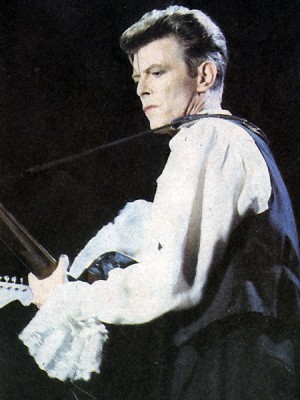 David Bowie, the last of the three rockstars to pass, died on January 10, 2016, after a long battle with cancer. He died only two days after his 69th birthday and the release of his 26th and final full-length album Blackstar.
Bowie was probably the most important and influential of the three rockstars to parish, and was an incredibly passionate and creative musician. He played numerous instruments and released 26 studio albums right up until the day of his death. Bowie spanned many genres and pulled from some unlikely ones including art rock, glam rock, folk rock, hard rock, pop, jazz, electronic, and even metal.
Musicians, other members of the music community, and fans have all expressed their sorrow in many different ways and have been finding ways to continue his legacy. Many popular bands have been covering his songs live, and old concert footage of Bowie and other musicians he has played with, in the past, have been surfacing all over the Internet. A man even changed the sign at Bowie Street and 5th Avenue in Austin, Texas to read "David Bowie Street." The city is decided to keep it up to honor Bowie because of how much music has impacted Austin and how much David Bowie has impacted the music industry.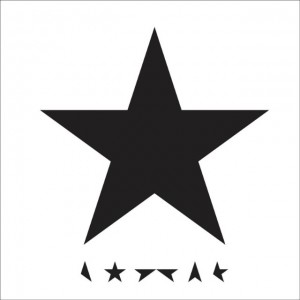 Bowie's final full length record Blackstar is a beautiful collection of dark and interesting art rock songs. Many of the lyrics on the album even foreshadow his own death including lyrics from tracks "Lazarus", "Blackstar", and "I Can't Give Everything Away." Blackstar has been receiving an abundance of hype and acclaim, which is absolutely deserved. The record is a fantastic way to kick off 2016 and the perfect way to end David Bowie's fulfilling life.
David Bowie, Lemmy, and Scott Weiland were all amazing musicians and deserve all the incredible words they have received across the world. Their legacies will live on for eternity.