What's that old machine in the media center?
Within the walls of the Glen Rock media center is a microfilm machine that reads film that dates back to before the civil war.
The microfilm machine uses film to project old newspapers. The media center only has The New York Times because it was the only large-scale newspaper company that dates back to that time period.
The library has film of newspapers from 1853, before the Civil War, to 1997.
"After that [1997], all of the film strips were converted to digital, and that's when we stopped purchasing," said Linda Hartman, one of the media center specialist in charge of the microfilm machine, about the microfilm strip collection.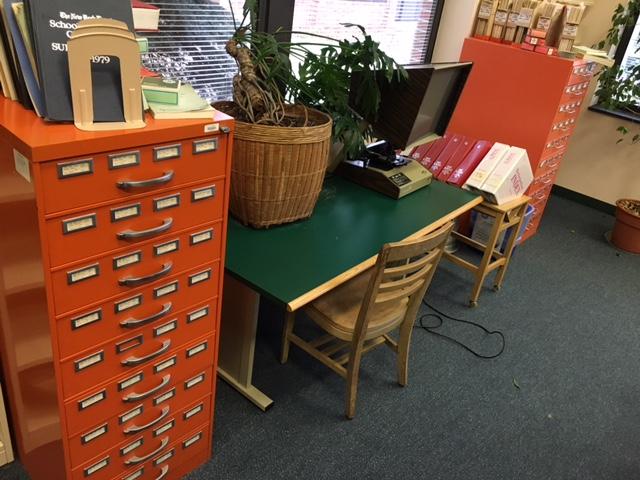 The machine offers a first hand look at many major events in US history. There are articles on the Civil war, the stock market crash of 1929, when men first landed on the moon, and other notable events.
Yet the material found in these papers isn't always in the news articles themselves: the advertisements also give the viewer a good depiction of what life was like in that time period. They can tell the reader the fashion of that period, how much an average salary was, and the trends of the time period.
"The information is primary source material so it is really good material," Hartman said. "It's definitely a perfect primary source."
The machine is unlike anything students in Glen Rock use for research have today. Today, we are accustomed to a society of rapidly advancing technology with computer and smartphones. We are not used to using a crank and threading filmstrips.
The microfilm is a great way to receive first hand information in many historical events. It is available to anyone who wants to, just ask Mrs. Hartman.