Theater Company attends Broadway show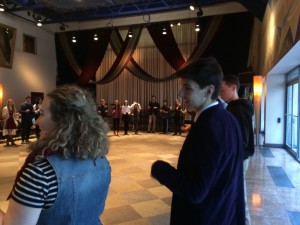 Glen Rock High School's Theater Company attended a Broadway play this past Wednesday, Jan. 6.
It was the first time The Theater Company was approved by The Board of Education to take students to see a show in New York City.
Ms. Juliet McKinley, Theater Company adviser, organized the trip to see the play Noises Off, written by Michael Frayn. The show was performed in The Roundabout Theatre, on 42nd St.
"I love the show, I had seen it when I was very little, and really liked it, and I thought that's such a great show, it's really fun, but also its a show about putting on a show and that's what we do…so I thought it would be a great opportunity to see a show about that," McKinley said.
Priority to go on the trip was first given to all of McKinley's Theater Arts Classes, and any additional tickets were given to members of The Theater Company, in order of seniority.
In addition to the performance, students took a stage combat workshop given by Nafeesa Monroe and LaTonya Borsay, Roundabout Theatre instructors, and they learned about safe and fun ways to incorporate stage combat into scenes.
"The Theatre Company decided that from our ticket sales, we would use some of that money to pay for the workshop," McKinley said.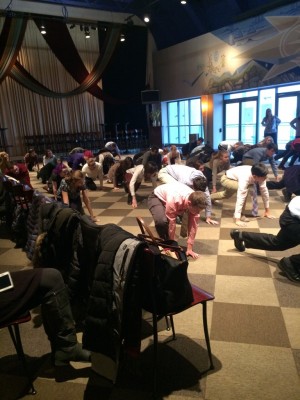 Many students enjoyed the trip and are excited for future performances.
Bella San Lorenzo ('17) thought the trip was fun and educational.
"Seeing more Broadway shows in the future would be good for our Theater program and classes because it gives people in theater an opportunity to explore different styles of acting," San Lorenzo said.