Panthers gear up for wrestling season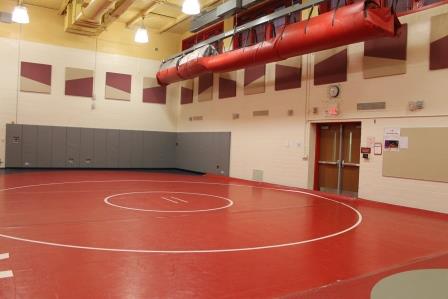 Forget the half nelson, Panther wrestling is getting hold of new equipment in its first unincorporated year since 2004.
Glen Rock wrestling has established its own team for the first time since 2004, when Glen Rock and Saddle Brook High Schools joined their teams in a ten season contract. Due to the contract's expiration, the Panther wrestling team has been approved for funding for brand new mats, cleaning supplies and apparel.
The new team singlets were designed by head coach Mr. Corey Fitzpatrick and assistant coach Mr. Jose Vega, with input from team captains Jeremy Lipsky and Ryan Cosgriff.
Varsity wrestler Ricardo Correa ('18) said the new singlets are "red with a panther head on the back and say Glen Rock across the front in black."
Each wrestler will also receive a new Nike warm-up jacket, to which most have also added a team sweatshirt, sweatpants, t-shirt, and shorts, purchased individually.
Kyle Patel ('18), a first year heavyweight wrestler, said that the team saw the new apparel and mats in a slide show that Coach Fitzpatrick put together.
Despite the new look, the biggest investment by the team is the purchase of new Dollamur Wrestling mats. Separate mats were bought for practice and matches. The practice mats will be permanently installed in the all-purpose room. They, according to Correa, will "stick to the ground" and were installed on Dec. 14. The new match mats will be stored in the High School Gym storage closet and rolled out for matches.
The mats can be cleaned the same way as they have been the past years with an anti-bacteria soap solution and a mop.
Although the Glen Rock Panthers team has lost several experienced wrestlers since its separation from Saddle Brook, the split of the teams gives the opportunity for Glen Rock wrestlers to take starting spots on the varsity line up.
Patel said that "the teams' commitment is beyond question."
"We're really looking forward for the season to start," Patel said. The team's first tournament was on Saturday, Dec. 19.