Moving from the South to the North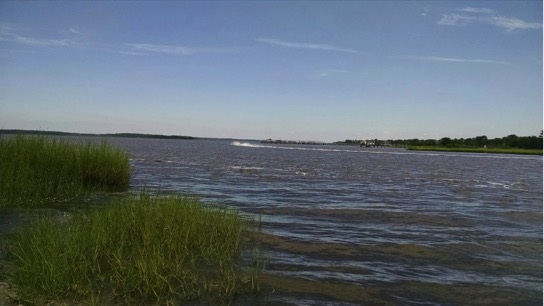 Four months ago, I moved from Red Oak, North Carolina to Glen Rock, New Jersey. I quickly caught on to the culture and character differences between the North and South of the East Coast.
Red Oak is about 70 miles east of Raleigh, the state capital, while Glen Rock is less than 25 miles from New York City. The location of Glen Rock in Bergen County makes it more affluent than most areas  in North Carolina.  There is also a significantly lower crime rate in Bergen County and in New Jersey than in North Carolina.
I used to live in a state where most people were either of Scottish-Irish, English, or African descent.  Contrary, New Jersey is one of the most diverse states and is made up of many more ethnicities and national identities.
When I was in fifth grade, I started a new school. Rocky Mount Preparatory School was a private school in Rocky Mount, North Carolina. It was fairly different from my previous school,  Nashville Elementary School.  Nashville was only kindergarten through fifth grade while Rocky Mount was kindergarten through twelfth grade. There was also a uniform at RMPS unlike at Nashville, which I actually grew to like.
My middle school years were slightly different than my years as an elementary school student. The dress code for elementary school students was khakis, and a white, burgundy, or light yellow polo shirt.  In middle school, we were required to "dress down" every Monday, which meant that we had to wear a button-down shirt and tie.
When I finally began high school, the uniform changed to a light blue polo shirt and khakis.  When I became a sophomore, dress shoes were added to the daily uniform.
I was sent back home on the very first day of school due to my brown shoes.