Glen Rock schools turn off lights for Diwali
Glen Rock public schools were closed on Nov. 11 for Diwali, the Hindu Festival of Lights. This marks the first time the school district has been closed for Diwali.
Diwali is a holiday celebrated by people who follow the Hindu religion, and it is one of the most celebrated holidays. The holiday is translated, in English, as the Festival of Lights. It is celebrated on the darkest night when there is no moon showing in the Hindu Lunisolar month, Kartika. Many people who celebrate the holiday go to the temple in the morning and then exchange gifts later among family and friends.
In the past few years, Glen Rock's Indian community has risen exponentially. According to the 2000 and 2010 census, Glen Rock has experienced a 2.61 percent increase in its Indian population.
Sanjiv Ohri, Vice President of the Glen Rock Board of Education, celebrates the holiday with his family and friends and was proactive in closing the school district for Diwali. He supported the day off to not only provide a time for the growing Hindu community in Glen Rock to celebrate, but he also did it so people could be more aware of the Hindu religion.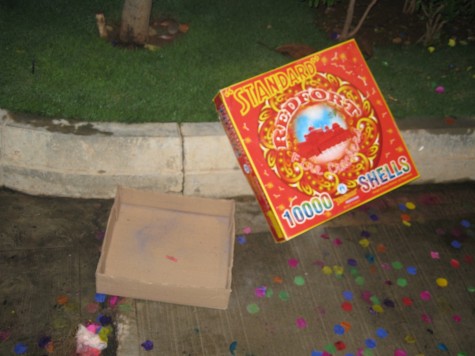 He hopes the youth will learn about the holiday now, regardless of whether they're Hindu or not, as opposed to later in life.
"By the time you go to college and then you learn, I think that's a missed opportunity," Ohri said. "I think we have an obligation to educate our kids."
The process to close the school district for Diwali started off with teaching young children about Diwali and Hinduism as a whole.
"That is important," Ohri said. "That prevents bullying."
After presenting his idea to the Glen Rock Calendar Committee, Ohri received news that the schools would have off for Nov. 11, which was both Diwali and Veterans Day.